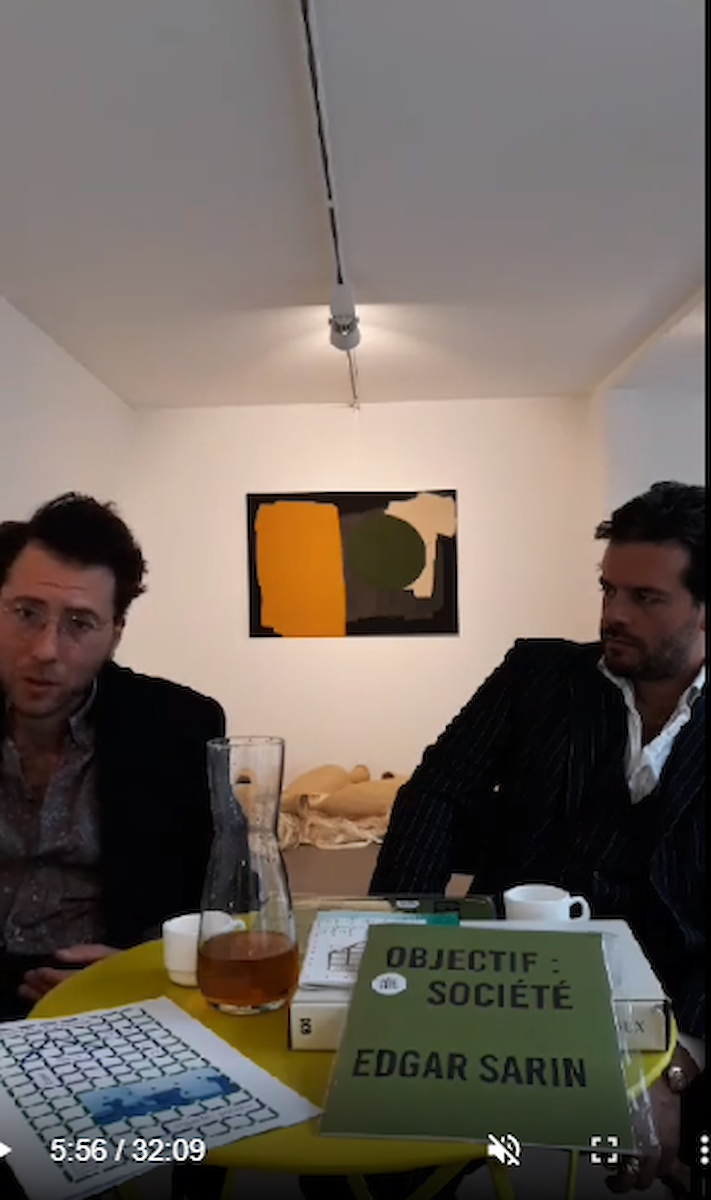 Event organized with La Méditerranée (a research group created by Edgar Sarin, Mateo Revillo, and Ulysse Geissler in 2020): A discussion was recorded and streamed live on CACC's Instagram, in which the group discussed its activities and Edgar Sarin's exhibition objectif : société.
LA MEDITERRANNEE
La Méditerranée is a research group co-founded by Edgar Sarin with Mateo Revillo and Ulysse Geissler in 2020.
Matteo Revillo is a painter from Madrid born in 1993. He studied fine arts at the University of Oxford. In 2016 he was selected to participate in the Salon de Montrouge and returned to Paris. He then went on to study social sciences at the EHESS. Mateo Revillo's paintings sustain an expressive world of mineral thickness. Like the folding of mountains, his body of work proposes an energetic and material vision of an expansive pictorial territory. Through its pictorial, spatial and temporal composition, it is a painting in search of new landscapes.
In 2020, together with Ulysse Geissler and Edgar Sarin, he founded La Méditerranée, an exhibition-oriented research group. Mateo Revillo exhibits in Madrid with the Xavier Fiol gallery and in Paris. In 2018, for the Nuit Blanche, he joined forces with Edgar Sarin for one night to isolate the Ile Saint-Louis.
Ulysse Geissler is an art historian born in 1990.