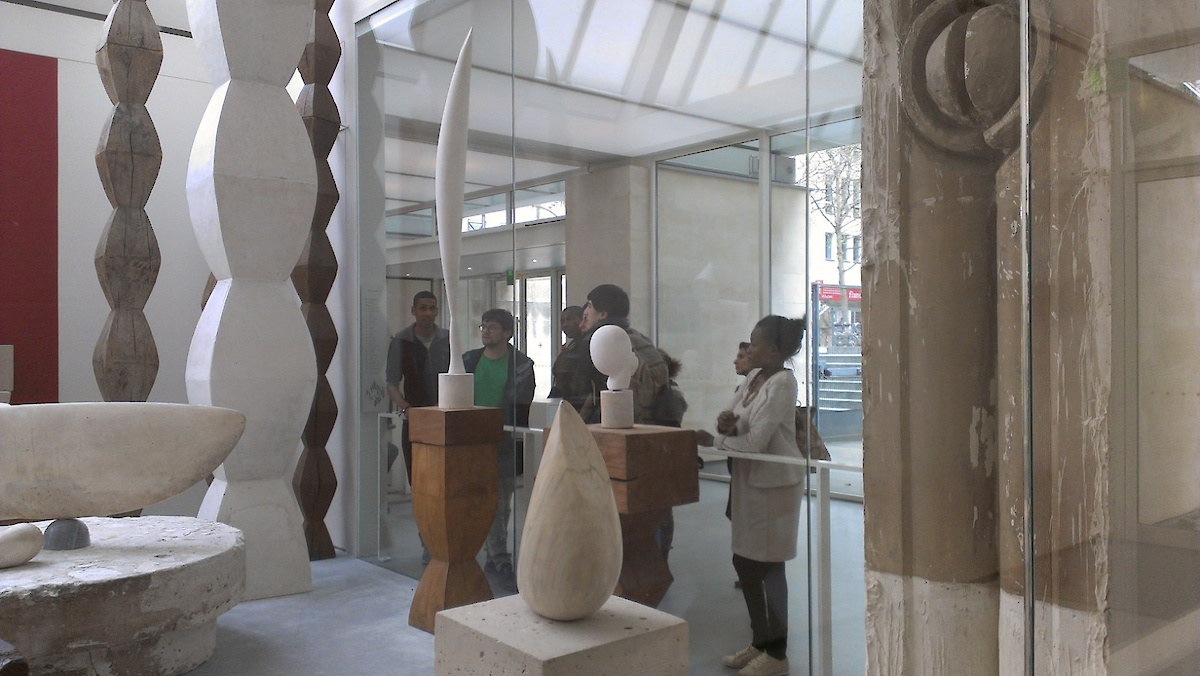 The Chanot Contemporary Art Centre teams up with the Clamartois association ARPEIJE and invites the Nantais artist Julien Nédélec to enlighten a group of youths from the Hauts-de-Seine region on the subject of online data collection and existence, and to reflect on how identity is constructed through the traces one leaves on the Internet. Julien Nédélec invites participants to give form to their Virtual Me by printing a 3D sculpture, followed by a reflection on the ways of presenting and exhibiting the representation of the Virtual Me. The Digital Me, all of these dematerialized data on oneself that require mastery, security, and promotion, becomes real over the course of a workshop and 3D exhibition.
Attempting to surpass one's limits, as the evolution of digital technology prompts us to, is the objective of this workshop and of the Cloud Girofle exhibition. Digital literacy is acquired through training that moves from the theoretical to the experiential during practical art workshops. In the past, the workshop sessions have taken place in tandem with exhibition visits at the Chanot Contemporary Art Centre and the Brancusi workshop at the Centre Pompidou in Paris.
The Avatar and its Personality
In order to discern their Digital Me, the ARPEIJE members must locate the points of their personality, bring them to the fore, then, once this positioning has been realised, choose the presentation that they wish to display : an avatar presented on a pedestal, platform, suspension…

3D Printing and Ancient Materials
The avatar is a stereotypical object, drawn from databases existing on the Internet and printed in three dimensions. The medium is made of wood, cardboard, and other materials. This unexpected association is thus rendered more perceptible and these sculptural forms accrue an aesthetic and reflexive value. Choose, decide, and master : skills essential not only to the success of the exhibition, but also to the refinement and enrichment of one's professional path, which is at the heart of ARPEIJE's activities.

For the construction of this exhibition, made by and about young people, Julien Nédélec turns to writing, dialogue, oral teaching, curiosity, and plastic experimentation : the techniques overlap… and the youngsters gain mastery over their image as well as over their choices. The exhibition of pieces created during this workshop is presented on two occasions, in two places : the espace Jeune Anne Franck d'Issy les Moulineaux, then the médiathèque François Mittérand in Clamart.