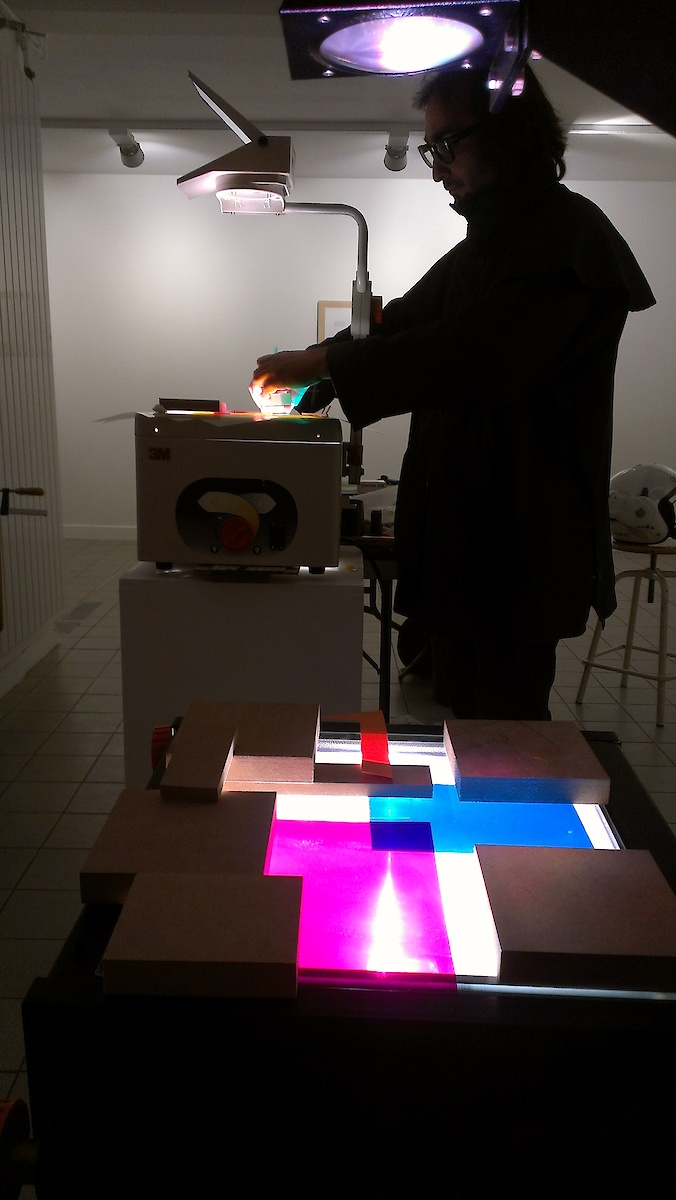 Delight and contemplation are at the heart of the Nuit Blanche 2015 event presented by Julien Nédélec at the Chanot Art Center, in conjunction with his solo exhibition No Fall Without Gravity. Julien Nédélec invites visual artists Éléonore False, Philip Götze, Clément Laigle, Cécile Meynier and Éric Watier to a dynamic and contemplative dialogue through the creation of live sculptures projected in the exhibition space.
BIOGRAPHY OF JULIEN NéDéLEC
Julien Nédélec manipulates signs and challenges representation by juggling with language, images and sound in a transposition game that he applies to the mediums themselves. The artist develops his own rules, often empirical, and toys with pre-existing boundaries. His work, poetic and full of references, can take the form of sculptures, publications, installations, and drawings.
Born in 1982 in Rennes, France. Lives and works in Nantes, France. 2009 – DNSEP at the École Régionale des Beaux-Arts in Nantes 2007 – DNAP at the École Européenne Supérieure de l'Image in Angoulême