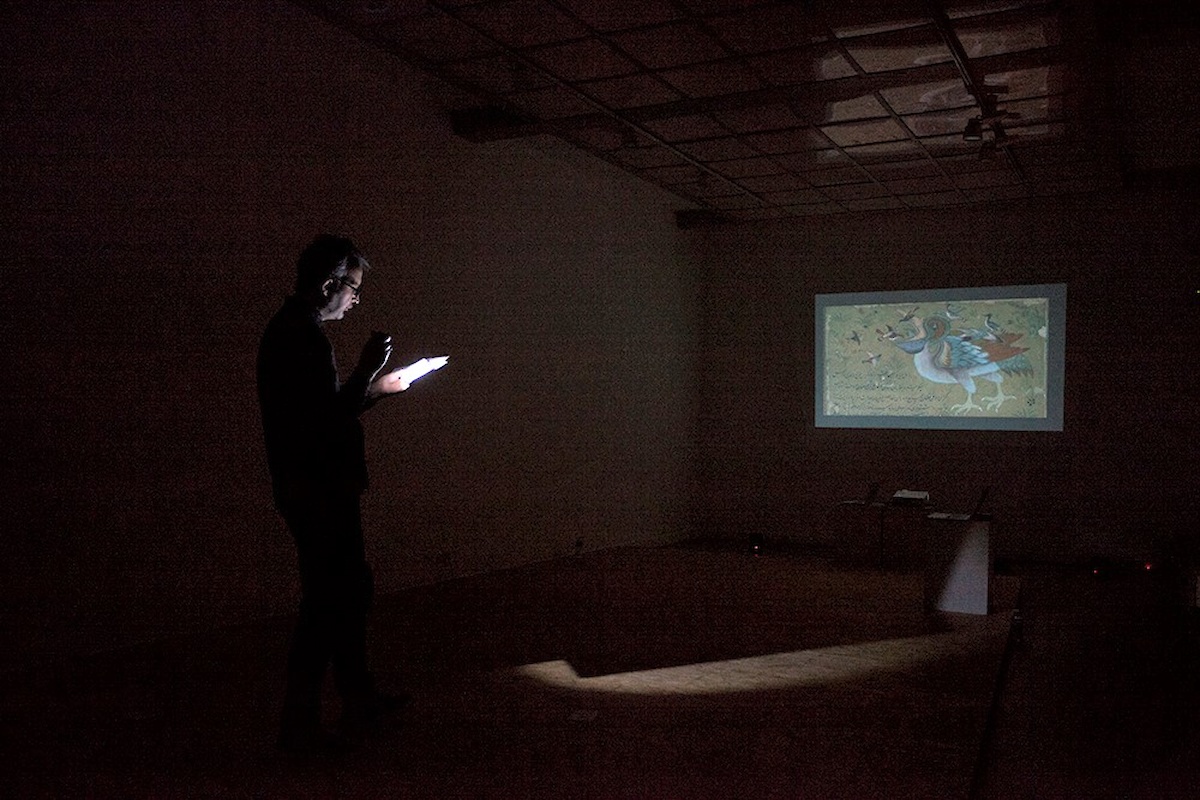 Conference lead by Silvia Maglioni & Graeme Thomson on soaring, swooping, pecking, and exploring what it means to become birds through and beyond language and music.
BIOGRAPHY OF THE ARTISTS
Silvia Maglioni & Graeme Thomson (who live and work in Paris) are filmmakers whose work interrogates the potential forms and fictions emerging from the ruins of the cinematic image and whose practice also includes the creation of sound and video installations, exhibitions, performances, eventworks, experimental radio broadcasts, tube-tracts, and books. Their work has been presented in numerous international festivals and in several art centres and museums, notably FID-Marseille, Bafici, Jihlava, FIFVC-Beirut, Anthology Film Archives, Tate Britain, Serralves, Centre Pompidou, KHOJ New Delhi, Ludwig Museum, Castella di Rivoli, Institute of Modern Art Brisbane, and Whitechapel. Silvia Maglioni & Graeme Thomson have been in residency at the Laboratoires d'Aubervilliers since November 2014 with the common infra/ctions project. After having recently inaugurated a Centre of Language Unlearning, they are preparing a new film, Common Birds.