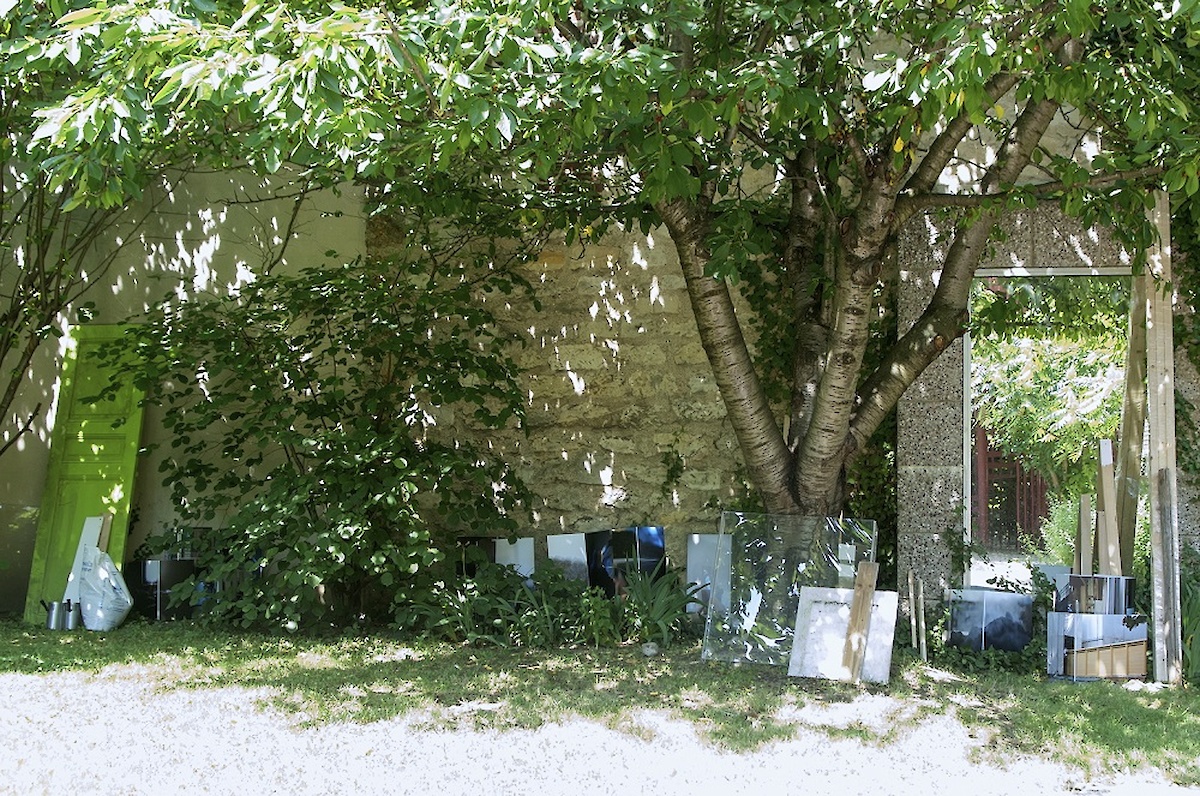 Aurélie Pétrel presents the piece Ise, produced with Vincent Roumagnac, which combines performance and photographic objects in order to reflect on the appearance and temporality of the artwork. Ise will be reprised several times over the course of the exhibition, on both a scheduled and impromptu basis.
In the duo's works, photography dialogues with mise en scène. Since 2012 Aurélie Pétrel (visual arts/photography) and Vincent Roumagnac (theatre) collaborate to design reactivation-protocol installations and photo-scenic pieces that intra-act with their exhibition environment while simultaneously questioning the conventions of public visibility, both spatial and temporal, of artworks. Each of the pieces the duo presents is continually displaced in its performance space, evolving between moments of latency and spatial redistribution, according to successive rearrangements of the photographic objects and other materials that constitute them. The result is hybrid installations with shifting temporalities, combinations of still images, and performative sculpture in perpetual motion.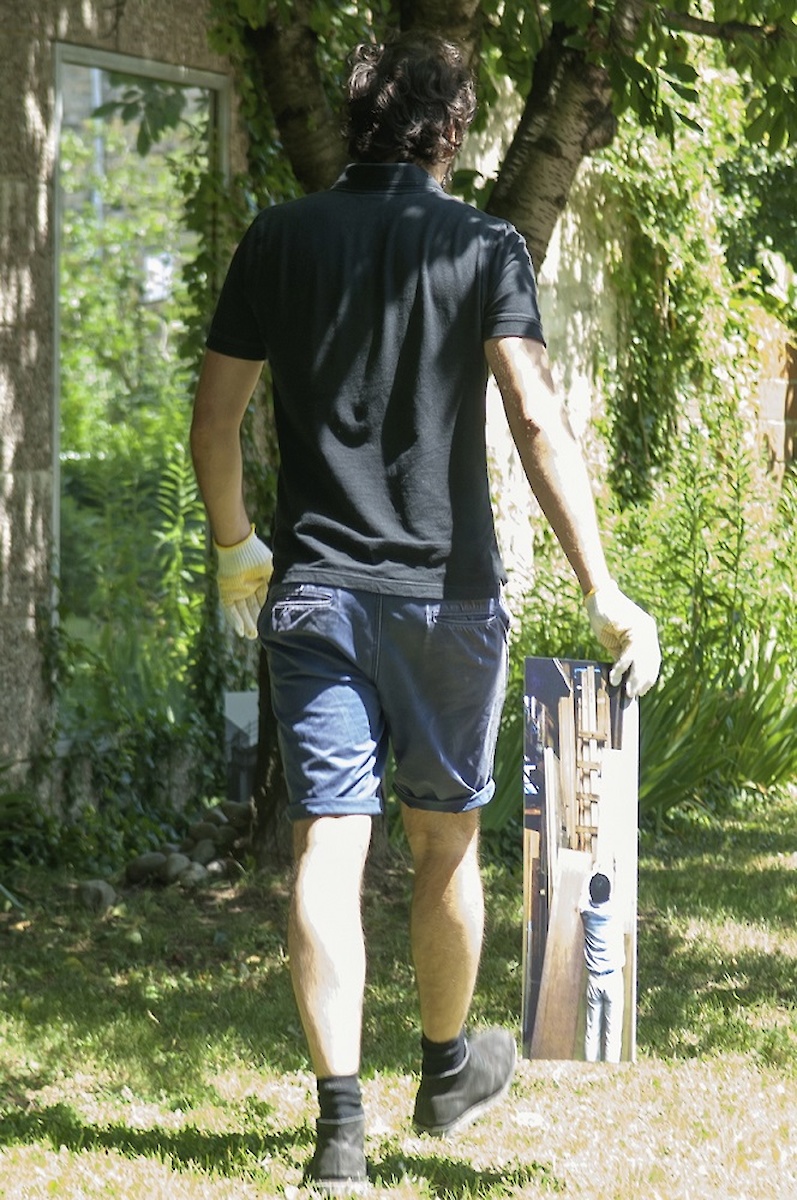 BIOGRAPHY OF AURELIE PETREL
Aurélie Pétrel is a French artist born in Lyon in 1980 and living between Romme, Paris, and Geneva. Director of the Pool Photographie de la HEAD – Geneva since 2012, she primarily teaches courses in the Visual Arts programme there. Her photographic practice interrogates the status of the image, its use, as well as the mechanism of its production. Rooted in duration, her research aims to recentre the shot in multisensorial reflection with the help of spatial apparatuses. By applying these successive transformation procedures to her shots, her installations—approximating sculptures—create games of illusion and displaced reality. This approach attempts to apprehend the photographic image in several physical states, in the form of variations. Since 2001, the anchor points of her photographic practice extend over six cities : Shanghai, Tokyo, Paris, Leipzig, Montréal, and New York. Each city is imagined as a space of a particular architectural impulse that allows the potentials of the ever-shifting image to be pushed even farther, from terrain surveys to the fragmentary visions of the shot in the exhibition space. A seventh point is added : Romme, 130 km from Lausanne, from the other side of the lake heading towards the Alps. She is currently represented by several galleries : Gown Contemporary (Genève, CH) since 2017, the Galerie Ceysson & Bénétière (Paris, FR), as well as the Galerie Valerie Cetraro (Paris, FR) for her duo Pétrel I Roumagnac (Paris, FR).
BIOGRAPHY OF VINCENT ROUMAGNAC
Born in 1973, he lives and works in Helsinki and Paris. Vincent Roumagnac is a Basque-French director and researcher. His intermedial practice (stage, installation, video) diffracts the idea of "stage" through recourse to specifically temporal explorations of the scenic transformations that can emerge from the strategy according to which agencies permute between scène (stage/proscenium) and fond de scène (backstage/skene), in a moment where the representational paradigm is being shifted by the current climate crisis. His solo and collaborative works have been shown in various European countries, including France, Germany, Finland, Portugal, and Italy, as well as internationally, in Iceland, Argentina, Japan, and Canada. Since 2010 he has collaborated with the Finnish choreographer Simo Kellokumpu and since 2012 he has formed a duo with the visual artist and photographer Aurélie Pétrel. Since 2015, he has been pursuing a doctorate, titled Reacclimating the Stage (Réacclimatation Scénique), in artistic research at the Performing Arts Research Centre at the Helsinki Arts University. In 2016, as part of his PhD, he opened the research platform weSANK in collaboration with the architect, curator, and researcher Emmanuelle Chiappone-Piriou. He lives and works between Helsinki, Paris, and Lyon. His duo work with Aurélie Pétrel—under the name Pétrel I Roumagnac (duo)—is represented by the Galerie Valeria Cetraro (Paris).