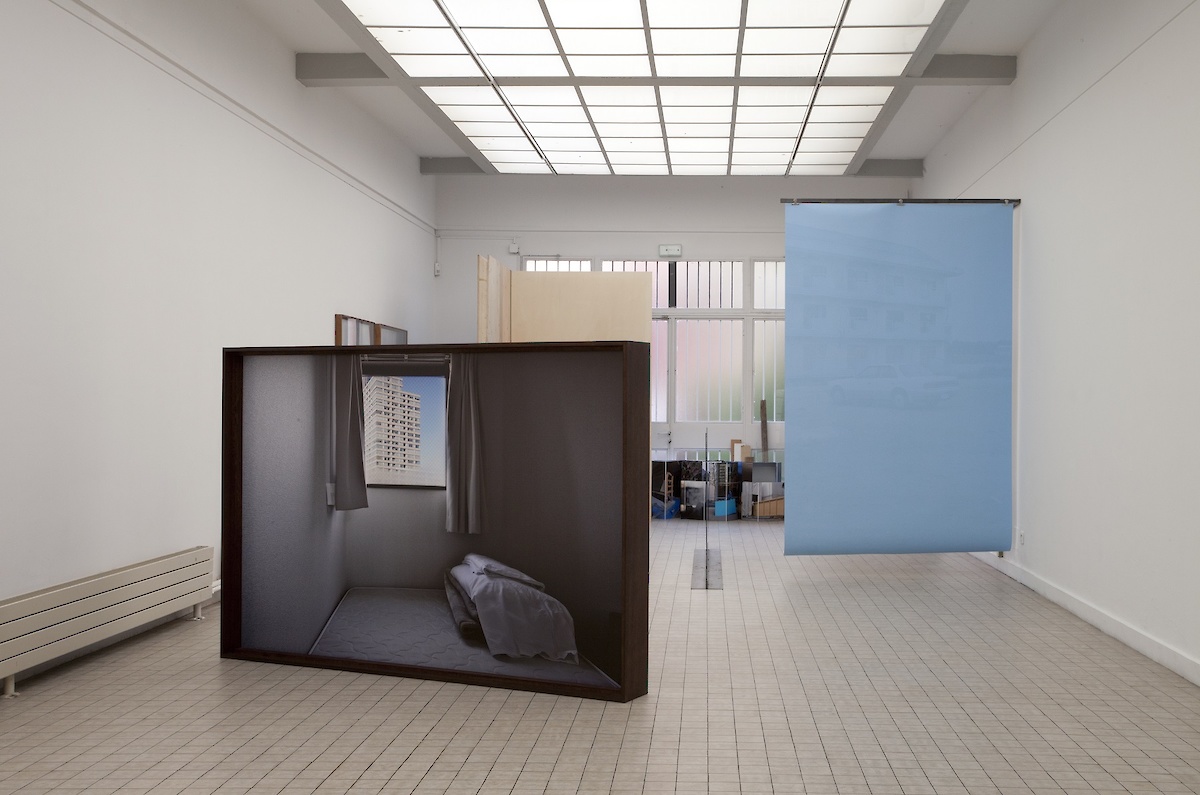 Aurélie Pétrel uses the idea of a partition to define her photographic work. Each shot constitutes an initial note brought into dialogue to create a whole. The image created as part of a writing system is employed several times in new combinations to give rise to photographic series, installations, sculptures, and other possibilities. Aurélie Pétrel's practice thus questions the specificity of the image, its dissemination, and its modes of emergence. Her work is informed by interdisciplinary encounters.
Partitions is the artist's first solo exhibition in a French art center. It will show a selection of recent works and several new projects created specially for the space. Most notably, it will present the piece ISE, created with Vincent Roumagnac, which mixes performance and photographic objects, and considers the emergence and temporality of an artwork. ISE will be activated several times during scheduled or impromptu events.
Aurélie Pétrel collaborates with a number of experts, including the anthropologist Anne Jarrigeon and the curator and gallery owner Baron Osuna, both of whom will be present during the exhibition and its events.
"I pose the notion of photographic partition from the double definition of the word "partition". The first one directly refers to musical composition and its system of notation, upon which readings and interpretations are based, the second one, more specific, refers to division, sharing, and redistribution (of territories for example). From this semantic ambivalence, the notion of photographic partition can be constituted, simultaneously, notation (reserve) and redistribution (no longer of space but, as we shall see, of time). For me, the digital "shots" are "degree zero" of the apparition process of my images in this dynamic linked to the idea of partition. In a way, they are the embryonic phase of a (potential) development operation, a literal "capture", both a concrete sampling and the summoning of a future (we say a summoning capture before a projection, a jump into what is to come). Therefore, an initial temporality, before the images, where, already, there are images that could be taken (as in ice, latent). It is this first temporality containing images with the potential to appear that will be, in the act and the frame of the exhibition, redistributed, shared, in and according to a given context, and will then become a secondary temporality, not only consecutive, but composed (marked) of the double temporality of a transformation that contains the visibility of its own temporal traceability (its spectrum). In other words the score (temporality 1) is played (temporality 2) and its rendition is doubly marked by its origin and its presentation. The partition—this being its function—can be played again, replayed thus, and be represented in these (its) simultaneous temporalities."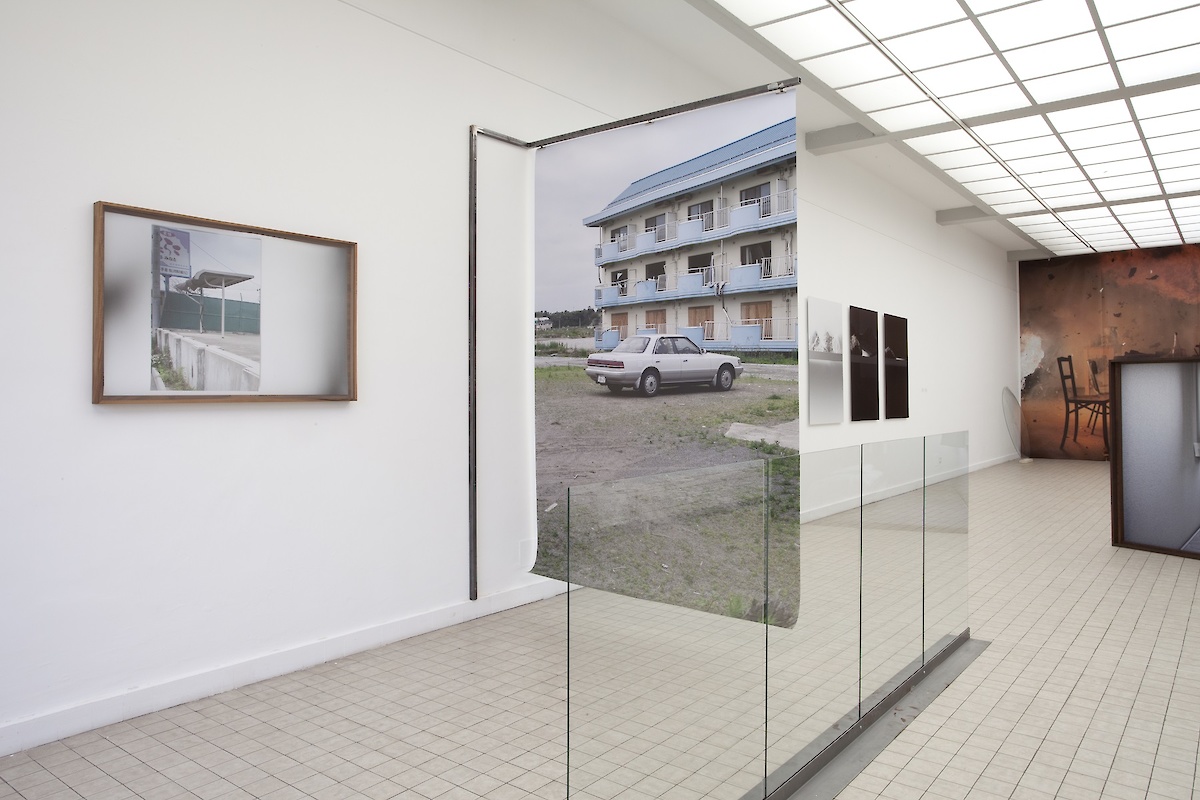 Aurélie Petrel's biography
Aurélie Pétrel is a French artist, born in Lyon in 1980 and living between Romme, Paris and Geneva. She has been in charge of the Photography Pool at HEAD – Geneva since 2012, and teaches in the Visual Arts department. Her photographic practice questions the status of the image, its use and the mechanism of its production. Anchored in time, her research aims to bring the shot back to the center of the multisensory reflection with the help of spatial devices. By applying procedures of successive transformations to her photographs, her installations, assimilated to sculptures, create a sense of illusion and a shift in reality. This approach aims at apprehending the photographic image according to several physical states, in the form of variations. Since 2001, her photographic practice has been anchored in six cities : Shanghai, Tokyo, Paris, Leipzig, Montreal, and New York. Each city is seen as the space of an architectural impulse to push the potentials of the image in mutation, from field surveys to the fragmented visions of photography in the exhibition space. A seventh point is added : Romme, 130 km from Lausanne, across the lake and towards the Alps. She is currently represented by several galleries : Gowen Contemporary (Geneva, CH) since 20107, the Ceysson & Bénétière Gallery (Paris, FR), as well as the Valeria Cetraro Gallery (Paris, FR) for her duo Pétrel I Roumagnac (Paris, FR).