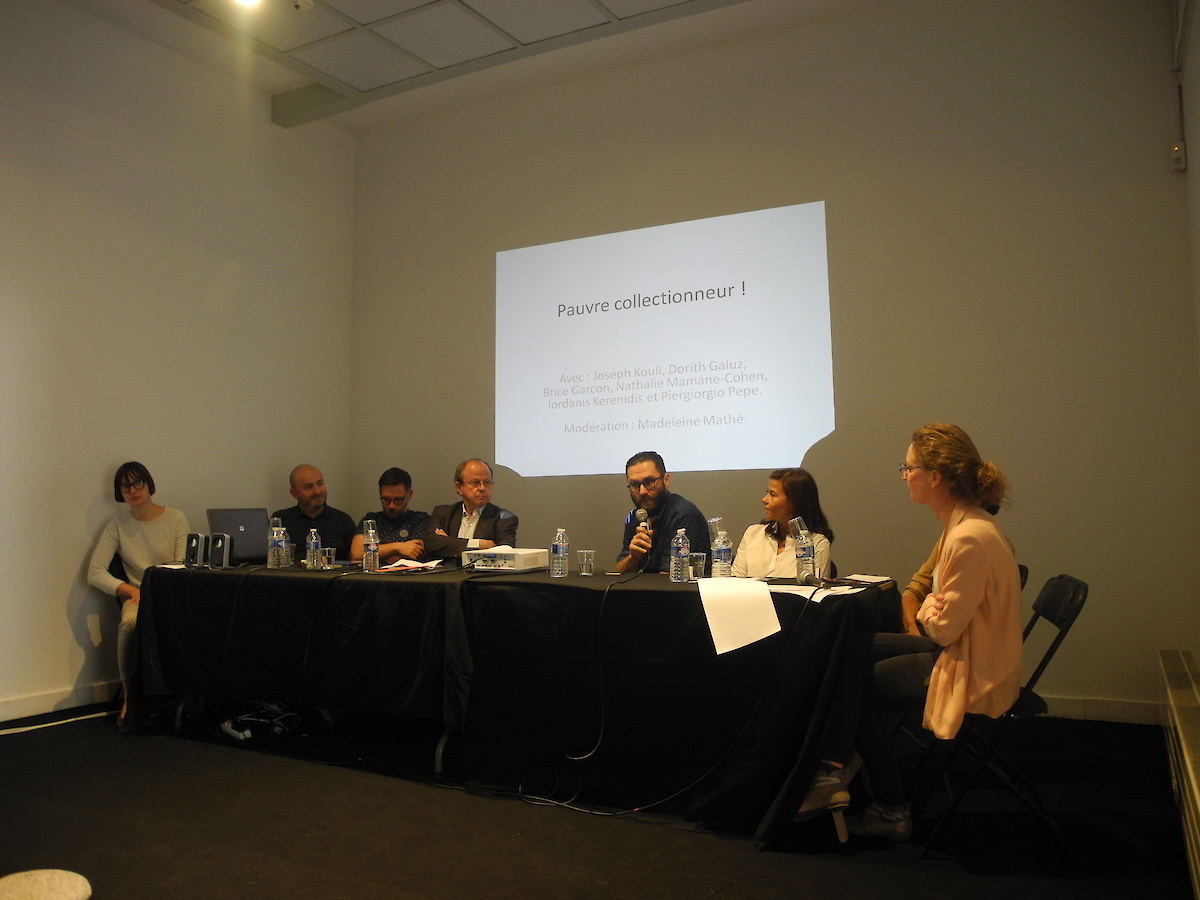 This roundtable will primarily address the question of the affection of the collector, who looks after artworks and artists ; the intimacy associated with daily contact with artwork ; as well as technical questions involved in collection management : fragility, ongoing upkeep, maintenance, etc.
BIOGRAPHY OF JOSEPH KOULI
At a certain point Joseph Kouli came to understand that contemporary art wasn't a field reserved for those endowed with the three types of capital (economic, cultural, and social), but rather a field of objects and practices that, because he was its contemporary, was within his economic and cultural grasp. His first art purchase took place on an October day in 2006 at the FIAC. Other similar purchases followed and ended up making him, socially speaking, what we call a collector. Joseph Kouli is currently a member of the Commission of Acquisitions and Orders, Plastic Arts College of the CNAP, of the Selection Committee of the Art-O-Rama Fair, which takes place at the end of August in Marseille. He also recently joined the Rotterdam Art Selection Committee. In addition to regular loans of his works (at the Venice Biennial, the Frac Pays de la Loire, and the Kusthalle zu Kiel…), his collection has been shown at Mains d'Œuvres in 2013, then partially in Brussels in 2015 and as part of the Private Tour of the Fiac since 2014.