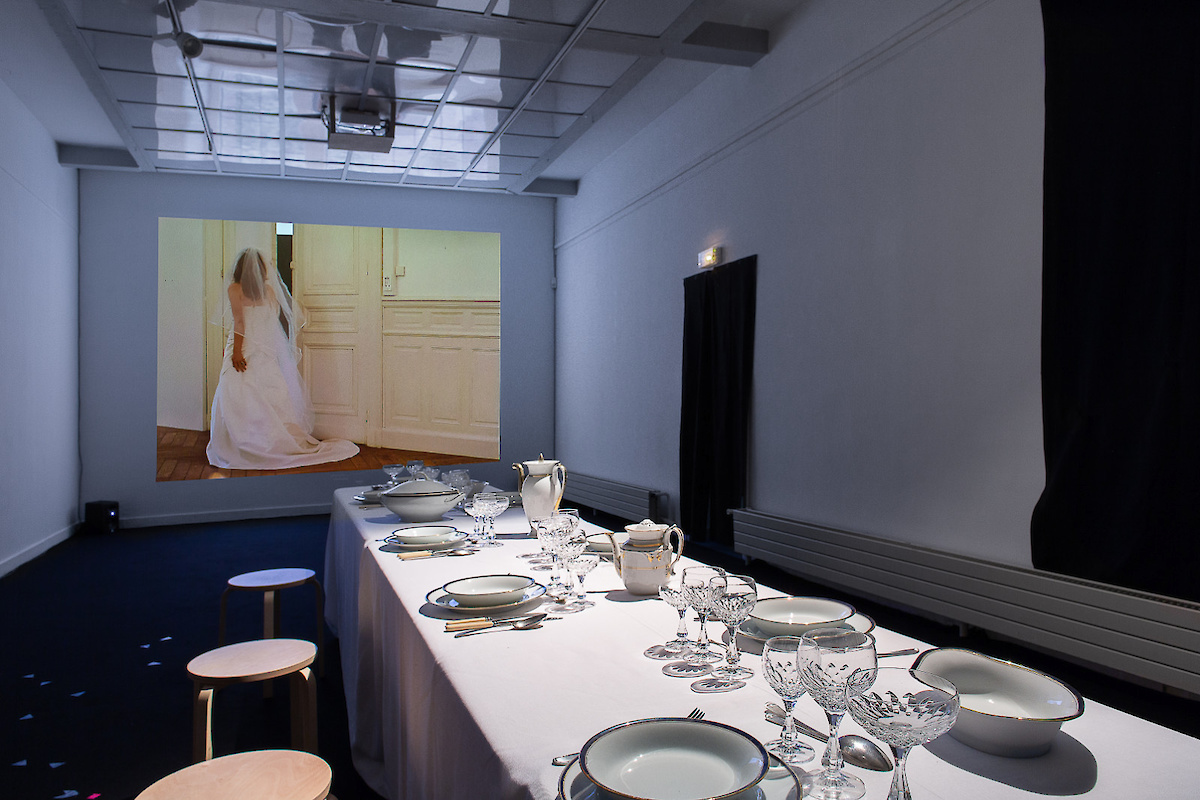 Using her Le Banquet installation at the CACC as her set, the artist continues to film in situ in a manner that is both accessible and open to the public.
ARIANE LOZE'S BIOGRAPHY
Ariane Loze was born in Brussels in 1988. Since 2008, she has been making videos and performances in which she acts, reducing the means to their minimum : an actress/director and one camera. Her videos have been shown in numerous festivals and institutions such as Salon de Montrouge (Paris), Kanal Centre Pompidou (Brussels), Riboca (Riga), Palais des Beaux-Arts (Brussels), S.M.A.K (Ghent), Tempelhof (Berlin).