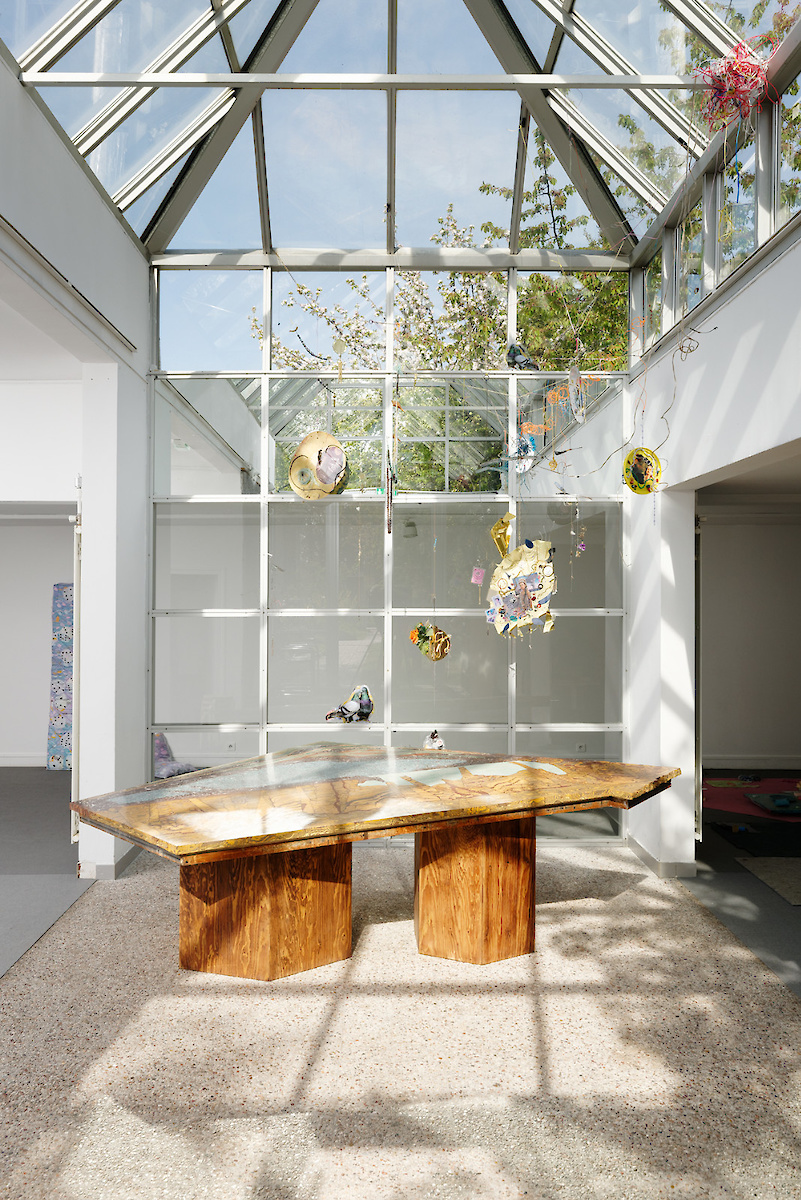 At the invitation of the CACC, curator Barbara Sirieix presents the exhibition take (a)back the economy, which brings together artists Anne Bourse, Eve Chabanon, Hanne Lippard, Ernesto Sartori and Jay Tan. Its name is inspired by the title of the 2013 book Take Back the Economy, which was co-authored by JK Gibson-Graham, Jenny Cameron and Stephen Healy.
The work of JK Gibson-Graham, feminist economists and geographers, no longer considers the economy as a unitary capitalist system and space but as an area of co-existence and contestation containing multiple economic forms – in short, a criticism of what they call "capitalocentrism". Using the image of an iceberg, they have highlighted different visibility regimes within the economy. There exists what is above water level – wage-earning labour, market production, capitalist trade – and what is submerged – non-salaried labour, non-market or non-monetary economies, transactions within the household or communities, cooperatives, self-employed workers, donations etc.
Their concepts generate tools for thinking about the economies of artistic production, allowing us to consider certain less visible things such as, for example, what happens outside the gallery and studio… those things we are not used to considering as part of art or the artist's economy. What are these invisible activities ? What are the artist's non-capitalist economies ? What is the language of these economies ? Does the artist's interest in his or her production necessarily mean there is a production-oriented logic at work ?
Artists Anne Bourse, Eve Chabanon, Hanne Lippard, Ernesto Sartori and Jay Tan have developed unique perspectives on the economy of artistic production, whether it be through making the latter interact with the activities and objects located outside the symbolic space and time of their artistic work, through considering the political and geopolitical space of the production and/or through the recycling of objects or economic languages.
_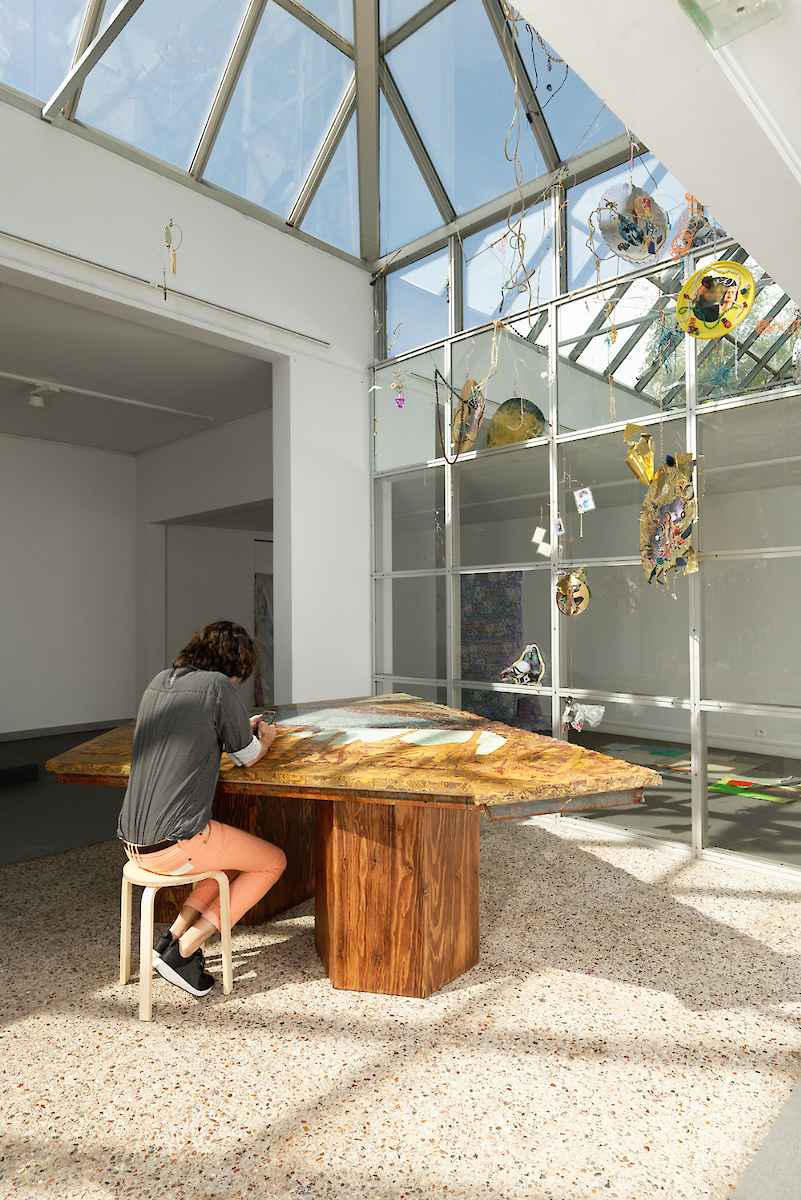 BIOGRAPHY OF ANNE BOURSE
Anne Bourse (1982, France) lives and works in Paris. A graduate of the Beaux-Arts de Lyon, her work is spread over different media such as drawing, paintings and sculptures, most of which are textiles. Through these forms, she intertwines biographical fragments and references to the history of art in a seamless to and fro. Her work was presented at the Parc Saint Léger (Pougues-les-Eaux) in 2015, at Mains d'OEuvres (Saint Ouen) and at the Centre International d'Art et du Paysage (Vassivière) in 2016, at the Florence Loewy gallery (Paris) in 2017, at the Marcelle Alix gallery (Paris) at Pauline Perplexe (Arcueil) in 2018 and more recently at the Ricard Foundation (Paris) and at the CAC Brétigny.
BIOGRAPHY OF ÈVE CHABANON
Ève Chabanon (born 1989, France) lives and works in London. She studied at the Haute École des Arts du Rhin (HEAR) in Strasbourg, at Paris IV Sorbonne, and at Open School East in London / Margate. Through performance, writing, video and sculpture, the artist creates situations outside of the everyday that produce spaces for questioning and debate, inside and outside of educational or institutional structures. She brings together local communities, marginalized groups, or, on the contrary, creates collectives, thus developing a discursive practice founded on the collaboration and involvement of players in the social field and regarding social issues. She is the winner of the 9th edition of the Science Po Prize. Her work has recently been presented at Lafayette Anticipations (Paris); Frac Grand Large, Hauts-de-France (Dunkerque); D.O.C (Paris); Diep-Haven Festival, ONCA Galery (Brighton); Palais de Tokyo (Paris); South London Gallery (London). She is the artist selected by the French Institute for the Te Whare Hera residency in Wellington, New Zealand for 2019.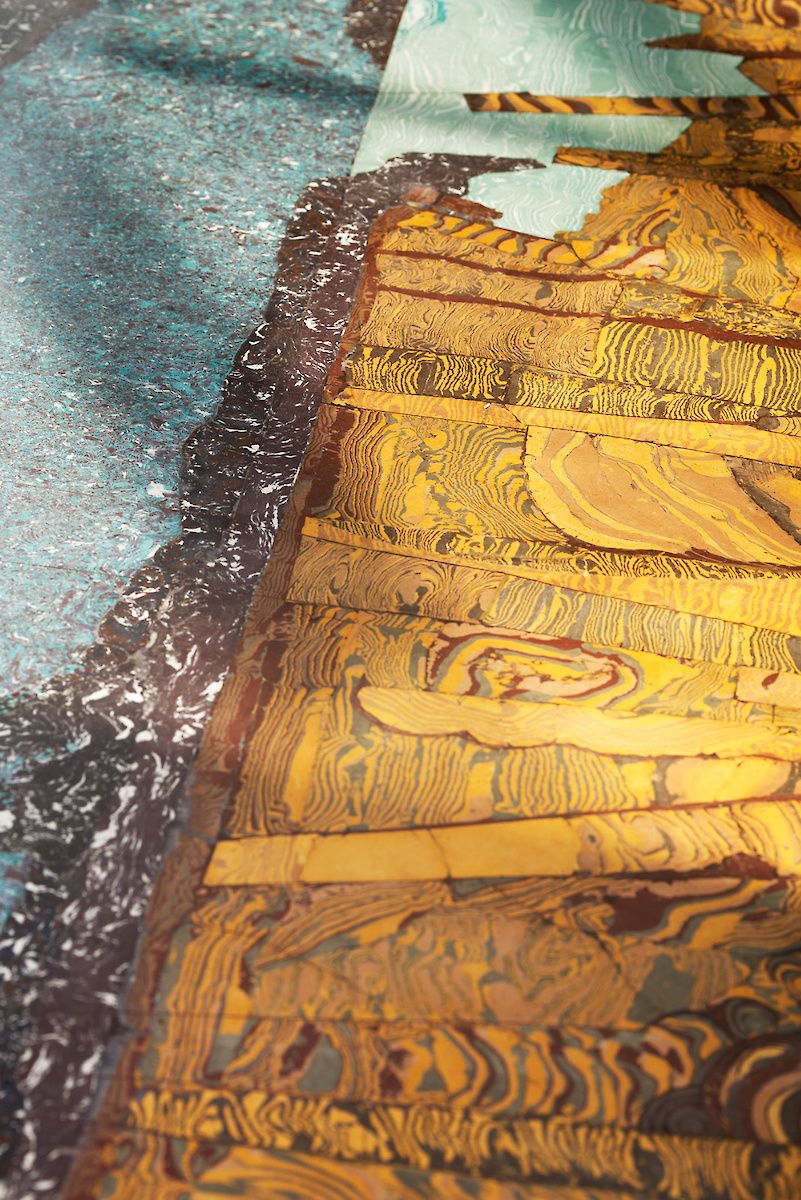 BIOGRAPHY OF HANNE LIPPARD
Hanne Lippard (Norway/Germany) was born in 1984 in Milton Keynes, Great Britain and lives and works in Berlin. In her practice she explores the voice as a medium. Her texts are visual, rhythmic and performative rather than purely informative, and she makes her work known through a variety of media, including short films, sound pieces, installations and performances. Her most recent performances and exhibitions include : Nam June Paik Award 2018, Westfälischer Kunstverein, Münster, Ulyd, Kunsthall Stavanger, Stavanger and FriArt, Friboug (2018), Voici Des Fleurs, La Loge, Brussels (2018), Blind Faith, Haus Der Kunst, Munich (2018), Slutten, Kristiansand Kunsthall, Kristiansand, Norway (2017), Numb Limb, David Dale Gallery, Glasgow, (2017), Coast Contemporary, Norway (2017), Norsk Skulpturbiennale, Oslo, (2017), Pocket, SALTS, Basel (2018) Flesh, KW, Berlin, (2017) ars viva 2016 ; Index- The Swedish Contemporary Art Foundation, Stockholm, (2016); AUTOOFICE, *KURATOR, Rapperswil, (2016), Fluidity, Kunstverein, Hamburg (2016), Galerie für Zeitgenössische Kunst, Leipzig (2016), 6th Moscow Biennale of Contemporary Art, Moscow (2015), The Future of Memory, Kunsthalle, Vienna (2015), Transmediale, Berlin (2015), Bielefelder Kunstverein, Bielefeld, (2015), Unge Kunstneres Samfund, Oslo (2014), Berliner Festspiele, Berlin (2013); Poesía en Voz, Mexiko (2012).
BIOGRAPHY OF ERNESTO SARTORI
Ernesto Sartori was born in 1982 in Vicenza (Italy). For more than three years, he has been developing his studio work in Brussels. His paintings and installations have recently been shown at The Community, Paris, at the Centre international d'art et du paysage, Vassivière, at the Académie des Beaux- Arts de Bruxelles, at the Pavillon Blanc, Colomiers, at the Espace Madeleine Lambert in Vénissieux, at the Centre d'art Passerelle in Brest (cur. Etienne Bernard and Antoine Marchand), as well as outdoors in the Jardins des Tuileries during the FIAC, and also in the gardens of the Cité de la céramique in Sèvres. A remarkable group of works was conceived and exhibited as part of the off-wall program of the Parc Saint-Léger, Pougues-les-Eaux (cur. Franck Balland). Furthermore, the Marcelle Alix gallery, which represents Ernesto Sartori, is devoting a solo exhibition to him, entitled crepuscoli spiangenti (from February 7 to March 30, 2019).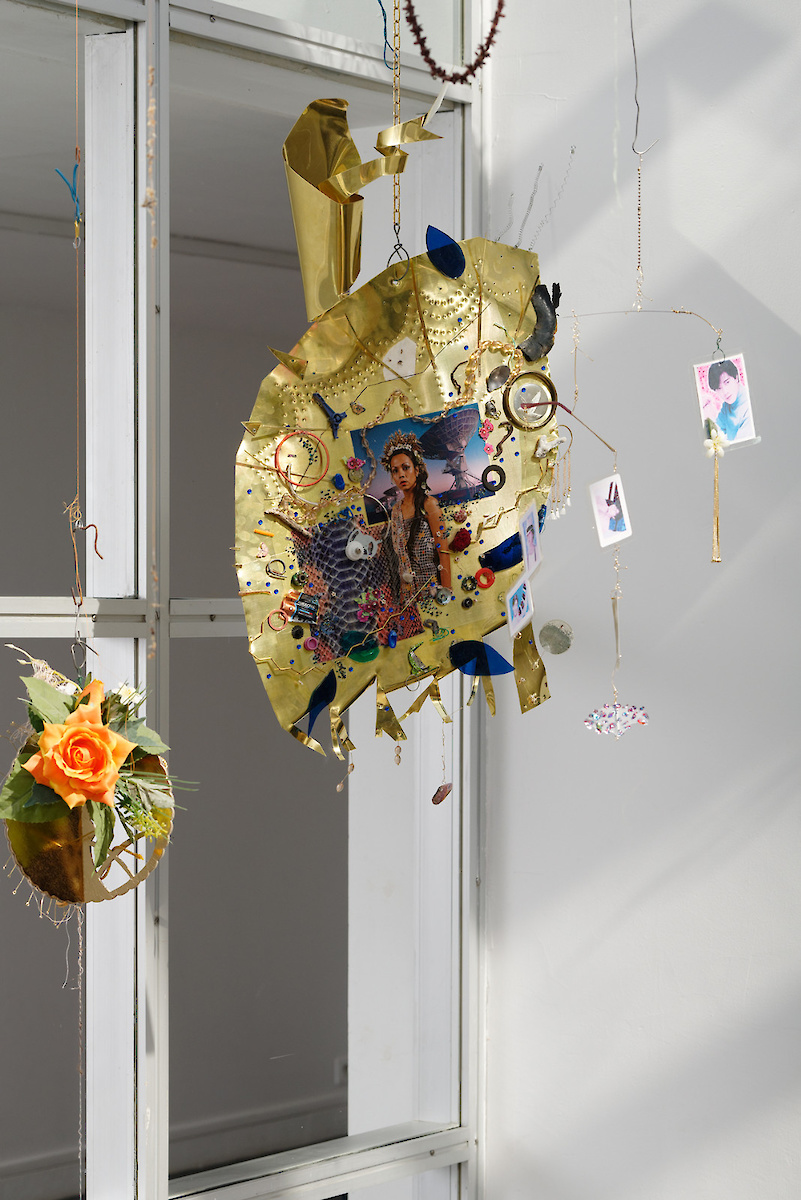 BIOGRAPHY OF JAY TAN
Jay Tan works in sculpture, performance, sound and video. She grew up in South London in the 1980s, assuming that most heads of state were women. Currently she lives and works in Rotterdam, where she also co-manages the new community space Tender Center. She completed her MFA at the Piet Zwart Institute in 2010 and was a resident at the Rijksakademie in 2014/15. She has presented her work at numerous institutions including : Kunstverein Langenhagen, Centre for Contemporary Art Ujazdowski Castle, Warsaw, Ellen de Bruijne projects and Galerie van Gelder, Amsterdam, Futura, Prague, Kunstverein, Amsterdam, Vleeshal Middleburg, CAC Vilnius, Museum Boijmans Van Beuningen, Rotterdam, Hollybush Gardens, London, Centre for Contemporary Art Witte de With and RongWrong, Amsterdam
BIOGRAPHY OF BARBARA SIRIEIX
Barbara Sirieix is an independent curator and author. After a Master's degree in Art History at the University of Paris I and a Master's degree in Language and Art Theory at the EHESS, she became involved in collective projects from 2009 to 2011 as co-founder of Redshoes, a production and distribution structure for artists' films, and of Treize, a project space in Paris. Between 2011 and 2012, she worked on various projects with Appartement 22 in Rabat, notably with the artist Ismaïl Bahri. She participated in the International Curator Course of the Gwangju Biennale in 2012 and the Young Curators Workshop of the Berlin Biennale in 2014. In 2015, she was invited in residence at The Physics Room art center in Christchurch, New Zealand and to curate the exhibition The blue-gray wall. The same year, she attended a writing residency at La Galerie, a contemporary art center in Noisy-le-Sec, which published with Dent-De-Leone her first book, 24 ter rue de la pierre feuillère. Recent exhibition projects : Oeil de Lynx et Tête de Bois (co-curator : Emilie Renard), Occidental Temporary, Villejuif (2016); Scattered Disc, Futura, Prague (2017); Déclassement, Château d'Oiron ; Un Barbare à Paris (co-curators : Joachim Hamou and Maija Rudovska), Fondation Ricard (2018). She is co-editor of the book Active Art published by Paraguay Press and scheduled for release in March 2019.