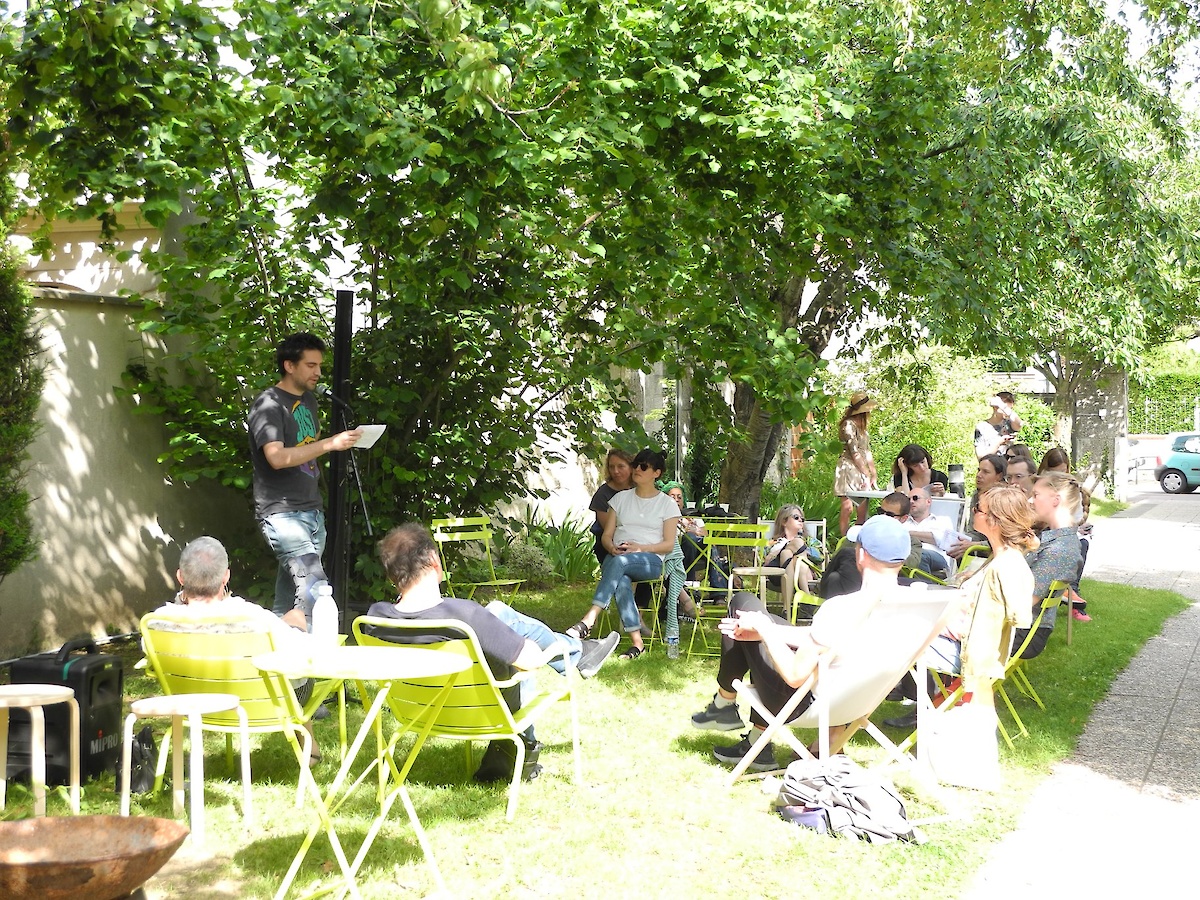 This Samedi Arty, Barbara Sirieix presents a program of performances and conferences with artists Jay Tan, Hanne Lippard, Théo Robine-Langlois, and researcher and curator Simone Frangi.
A discussion and book club around the thought of JK. Gibson-Graham with Simone Frangi, curator and researcher in art theory. In the mid-1990s, at the time of the debates on the inevitability of the globalization of capitalism, J. K. Gibson-Graham theorized a new way of thinking about alternative economies. By analyzing excerpts from their texts, we will consider different interpretations and uses of their conceptual tools and their understanding of "critical" activity.
Hanne Lippard "A Day at the Studio". A performance that questions artistic practice as a voice, the value of that voice if it is valued, the real value of the speaker as an apparatus, the value of the time spent working, but also the wasting of time, both for oneself and for others.
Théo Robine-Langlois, author and curator (10 min): Reading of an excerpt from the text "le Gabion"
Jay Tan (25 min): Performance. Hell Money : luxuries and the cost of living in the afterlife Sending money to our dead relatives. We've been burning money for a long time. It's a bank transfer via smoke. Since the 1940s the rate of inflation in the underworld has soared.