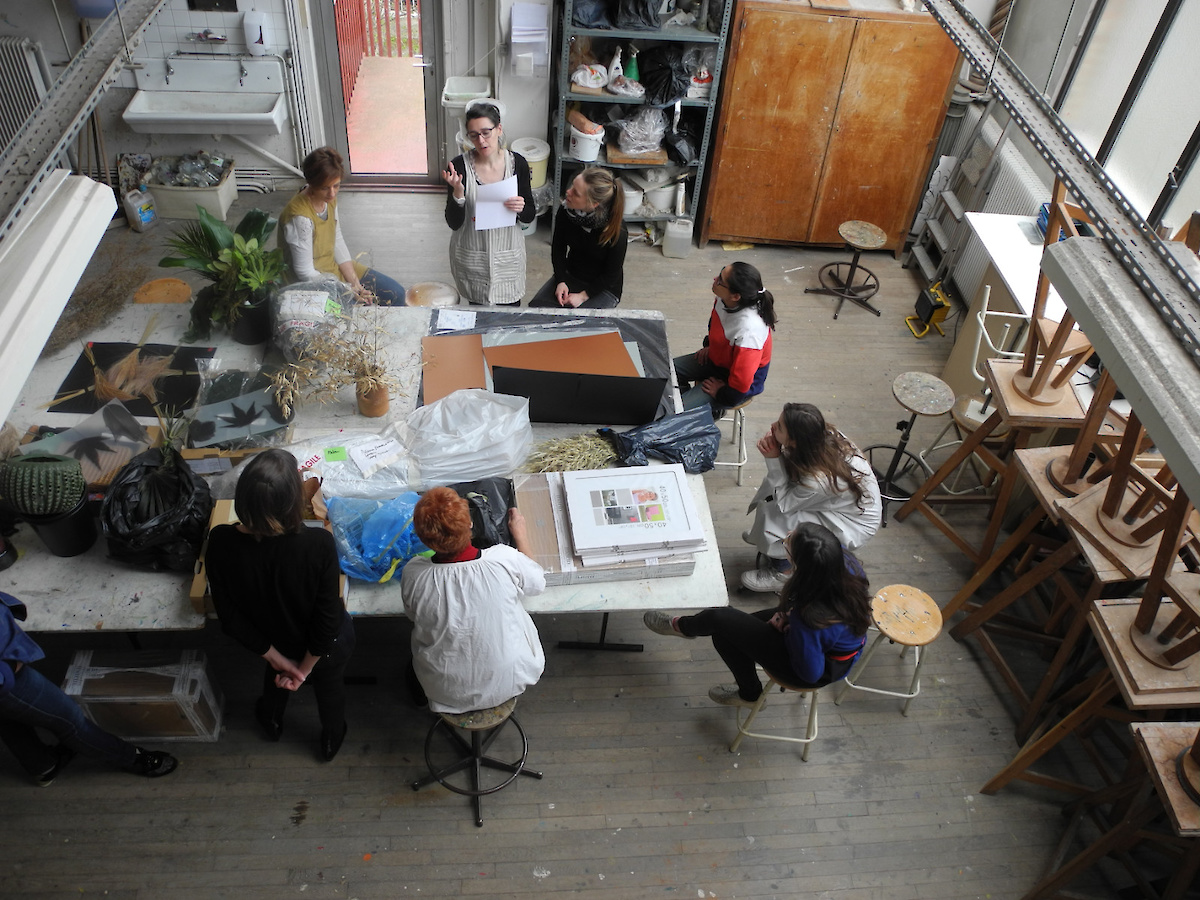 In April 2016, this new program was inaugurated by Marie Denis, one of the artists present in the Diorama work in the Sublimated Landscapes collective exhibition, produced for the occasion.
With her at their side, participants were invited to create "revisited herbaria" with "vintage" props. Marie Denis unsettles the traditional classifications of the herbarium through her numerous works, in which she experiments with the lamellae of art deco botanists, chlorophyll slides, photomaton-haikus, and even thermal faxes, etc.
BIOGRAPHY OF MARIE DENIS
Marie Denis was born in 1972 in Bourg-Saint-Andéol, in Ardèche. After her studies at the École des Beaux-Arts de Lyon, she was a resident at the Villa Médicis in 1999. Exhibited in numerous prestigious cultural and artistic institutions like the domaine de Chamarande, the Orangerie du Jardin des Plantes, and the Maison Rouge, the artist works with the landscape and nature. Her sculptures and objects are designed from raw materials and tend to distort rules, references, and artistic know-how in order to poeticise them. Nature being the crucible of her work, each of her pieces blends various skillsets. Artisanal techniques (woodworking, hair styling, metallurgy…) punctuate her practice. Her repertory is essentially sculptural while remaining protean in nature. In her artistic creations, Maris Denis deals with a little bit of everything and transforms the real.