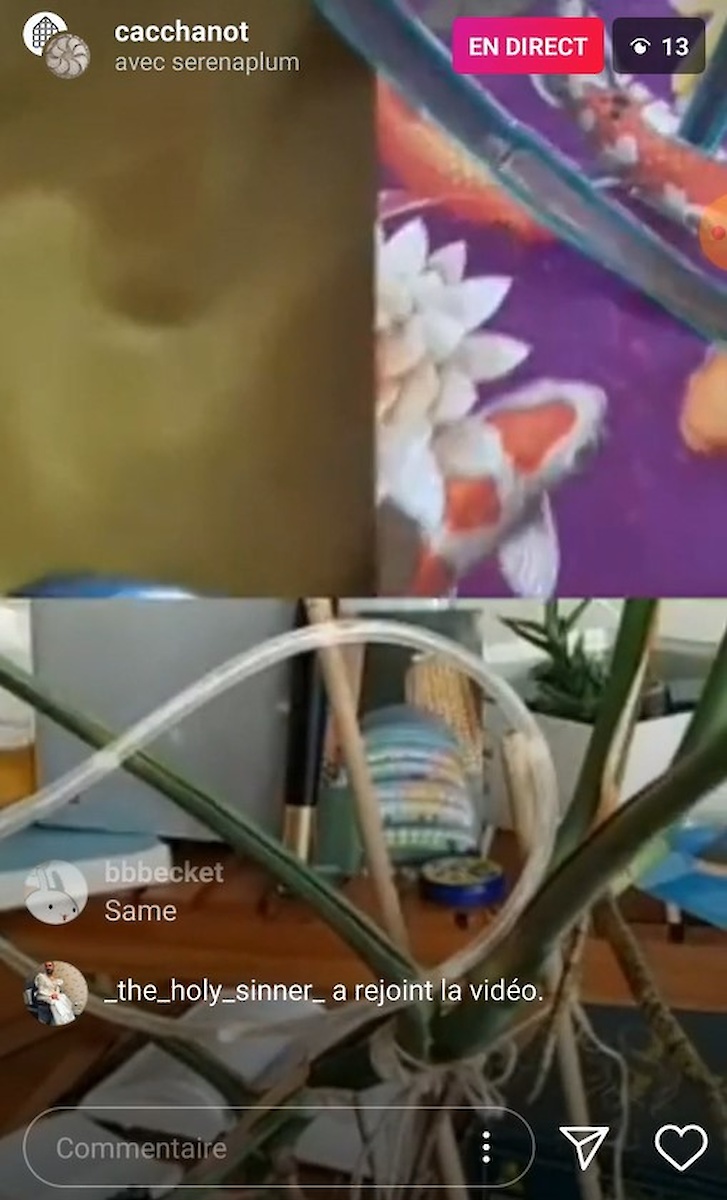 Serena Lee is one of Jay Tan's favorite people to talk to. She talks to plants, plays the piano, is a seamstress, and is among those people who have learned many languages. She observes the absurd social protocols to which we subject ourselves, with an analytical and perceptive sense of humor.
The Instalive between Serena Lee and Jay Tan was initiated as a result of the lockdown as an opportunity to exchange with the audience about their practices. It was an opportunity to talk about intergenerational silences, attempting to address small animals and other flavors of cohabitation.
BIOGRAPHY OF SERENA LEE
Serena Lee's work—transdisciplinary, collaborative and random—is informed by her fascination with polyphony and its radical potential. She also collaborates with the Read-in collective, whose research focuses on reading as a political, embodied and situated practice ; and with artist Christina Battle under the name SHATTERED MOON ALLIANCE. Her recent projects have been shown at the Centre Régional d'Art Contemporain Occitanie (Sète), Cubitt (London), transmediale (Berlin), Mitchell Art Gallery (Edmonton), and the Museum of Contemporary Art (Toronto). Serena was born in Tkaronto/Toronto and now lives in Vienna, where she is completing her PhD research at the Academy of Fine Arts.