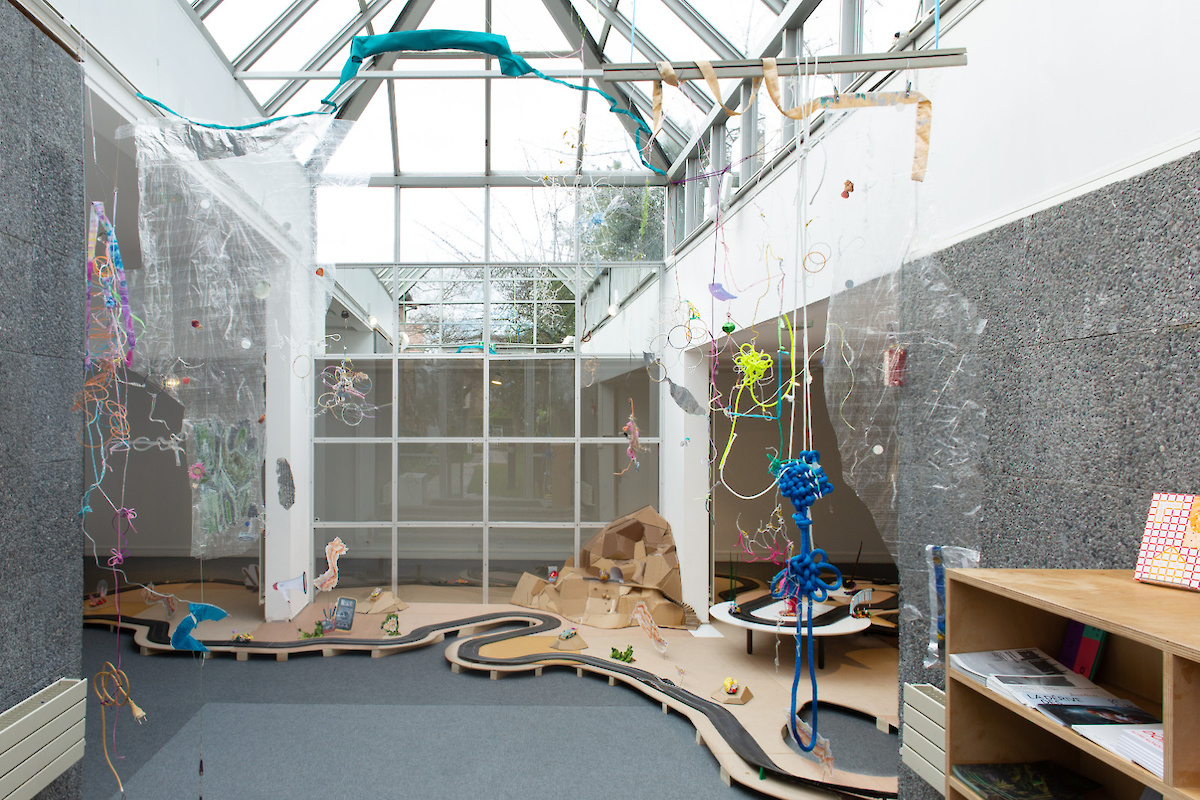 Jay Tan's first solo exhibition in France is titled Spaghetti Junction and will take place at the Centre d'art contemporain Chanot. Its title, taken from its rather eloquent English designation, refers to the baroque highway interchanges. This resonates well with the journey and approach of this mixed English/Chinese-Malaysian artist, who was born in the UK and now lives in Rotterdam. Jay Tan finely intertwines the plurality of her background in a body of work that is open and pop, deployed through installations, sculptures, performances and videos.
In an attempt to reconnect with traditional and familial forms, Tan's daily practice explores what is lost or accentuated in passing generations of migration. Through a clearly lo-fi aesthetic, her work takes an insightful look at the social and political stakes of global development, be it the effects of new technologies, power relations or gender norms.
At the heart of her practice and in response to her personal history, Jay Tan explores the marginal role that history has given to womxn. Reimagining historical access to power, the artist has created a pantheon of "princesses" to whom, much like the posters found in a teenager's bedroom, her work pays tribute. These figures, originating from popular or traditional cultures – among them her grandmother, Keanu Reeves and Madame Bovary – are repositioned in the work as having managed to emancipate themselves, subverting norms in order to construct powerful and iconic images.
With a focus on the imaginative potential of the object's previous life, Jay Tan makes her pieces out of materials that she collects during her daily walks, and in the places where she works or spends free time. In the cosmos she recreates, she intertwines these different collected objects, intuitively drawing links between seemingly disparate elements or characters, and drawing on the energy and poetry of "aesthetic rubble". By developing her own grammar of adornment, Jay Tan achieves subtle balances and reveals vast and sensitive networks such as spider webs or a Spaghetti Junction that captivate its viewers.
—
Prior to the exhibition, as part of a partnership with the art school preparatory class Les Arcades (Issy-les-Moulineaux), Jay Tan participated in a residency for creation, research and experimentation, supported by the DRAC of Île-de-France.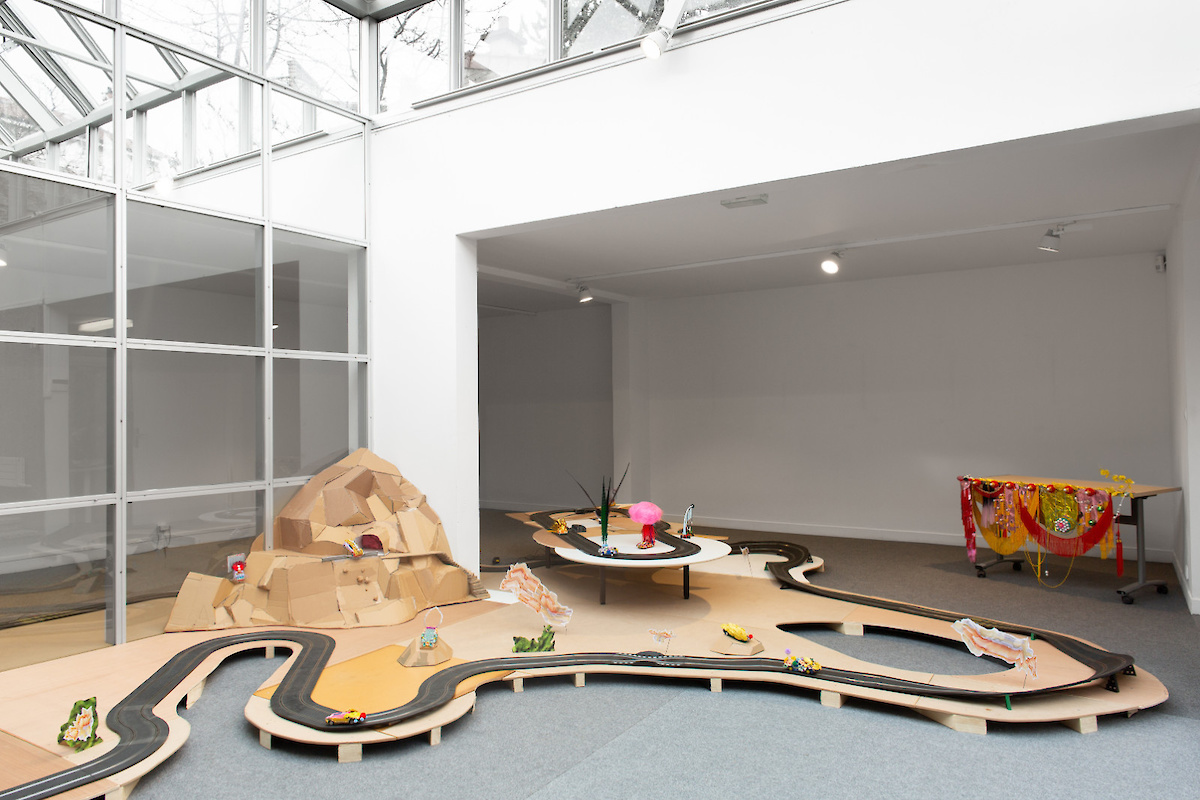 Biography of Jay Tan
Jay Tan makes sculpture, performance, sound and video. She grew up in South London during the eighties, assuming most heads of state were female. Currently, she lives and works in Rotterdam, where she also co-runs community space, Tender Center. She completed her MFA at the Piet Zwart Institute in 2010 and was a 2014/15 resident at the Rijksakademie. She has presented work at Kunstverein Langenhagen, Ujazdowski Castle, Centre for Contemporary Art, Warsaw, Ellen de Bruijne projects and Gallerie van Gelder, Amsterdam, Futura, Prague, Kunstverein, Amsterdam, Vleeshal, Middleburg, the CAC, Vilnius, Museum Boijmans Van Beuningen, Rotterdam, Hollybush Gardens, London, Witte de With Centre for Contemporary Art, Rotterdam and RongWrong, Amsterdam