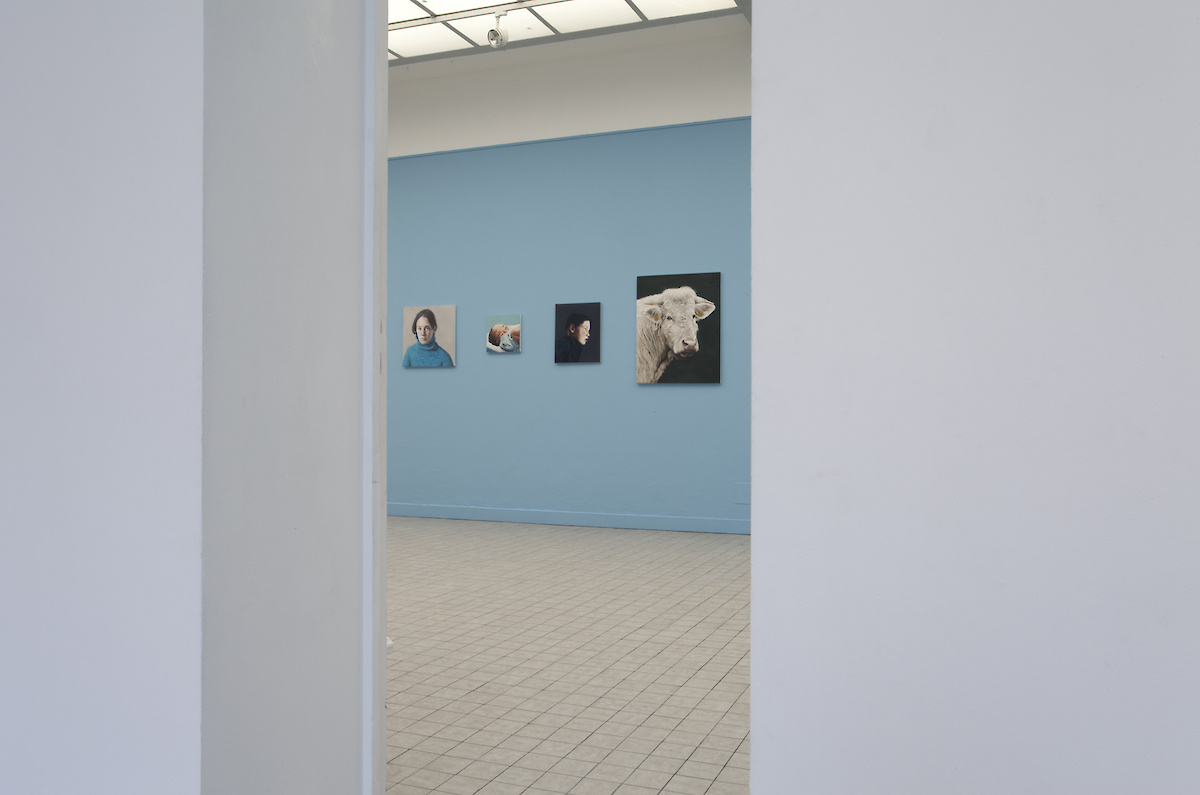 From September 20, the Art Center of Clamart presents a solo exhibition of the painter Thomas Lévy-Lasne. This first monographic exhibition in an art center is an opportunity to show an important part of the artist's career, made of 10 years of creation, charcoal, watercolours and oil paints.

The artist will submit for this exhibition a monumental piece in tribute to Clamart territory. Highlighting reality, he gets inspiration in the casual, the obvious, the ordinary : by his painting, he amplifies all these moments of everyday life to re-present them, brand new, to our eyes. Despite his representations of common facts, he doesn't deny the academic genres of painting : the portraits, genre paintings, still life or landscapes that are taken over by the painter are still the very genres of modern times. Indeed, when you paint figuration "the same subjects always come back naturally". The young city slicker is found of cinema, fashion, keen on literature and philosophy, and leaves easily his painter suit to try his hand at these disciplines. As many meaningful and stimulating universes that go along with him every day and that we rediscover during the events organized by the artist following on from the exhibition, particularly on the occasion of the meeting "The cinema of Thomas Lévy-Lasne", on Saturday 22 November.

"Apart from being crushed and disappointed by everyday life, from talking and gesticulating in all directions like everyone else, a painter is a person who stops and keeps quiet. He often looks stupid, exhilarated on his own, mad against contingency. I was terribly upset when I understood that all the clichés about the work I wanted to pursue were true. My disappointment at discovering that things were as they were was great : some canvas and brushes, paint, wood, various stinking liquids, your own carcass and that's it. It was no longer a matter of desire and choice.
Of course, as soon as you start wanting something, obstacles emerge ; paintings are the traces of a struggle between initial intentions and their result, matter and its image. It is the paintings' work to move from pictorial mud to incarnated image.
It is within this tension that lies its difference from all other images. While imagery is used as a referent, a sign or a symbol, in a close relationship to language, painting, on the other hand, plays with presence. This is also why a photograph of a painting is just a ghost and that not seeing it "for real" is not to see it at all. Beyond words, the concreteness, physicality of painting echoes the immediate, transient feeling of existence. It is there.
To me, it is in that presence that lies a sensuous and restless homage to appearances, to the finiteness of shapes, to this silent world of ours (to paraphrase Francis Ponge).
While negating this unique and cruel world for delusive or fictitious worlds "elsewhere" is a commonly shared human reflex, endeavoring to capture the obviousness of reality is not anecdotal.
I paint commonplace subjects trying to make their presence exist.
So many events are inexpressible : the tint of a skin, an odor, the density of a wall, the air between two objects, worry, wonder… Painting enables you to gaze at fresh fixity, and whether you stand up close, far away or very close, it does not tell the same story. It also enables you to keep quiet, to restrain from the protection of words. The Mona Lisa is just a smiling girl. The pleasure lies in seeing what is there, without ever being able to absorb it, to accept it as it is. You don't even have to look. Paintings are present, if ever."
Thomas Lévy-Lasne, traduction Barbara Turquier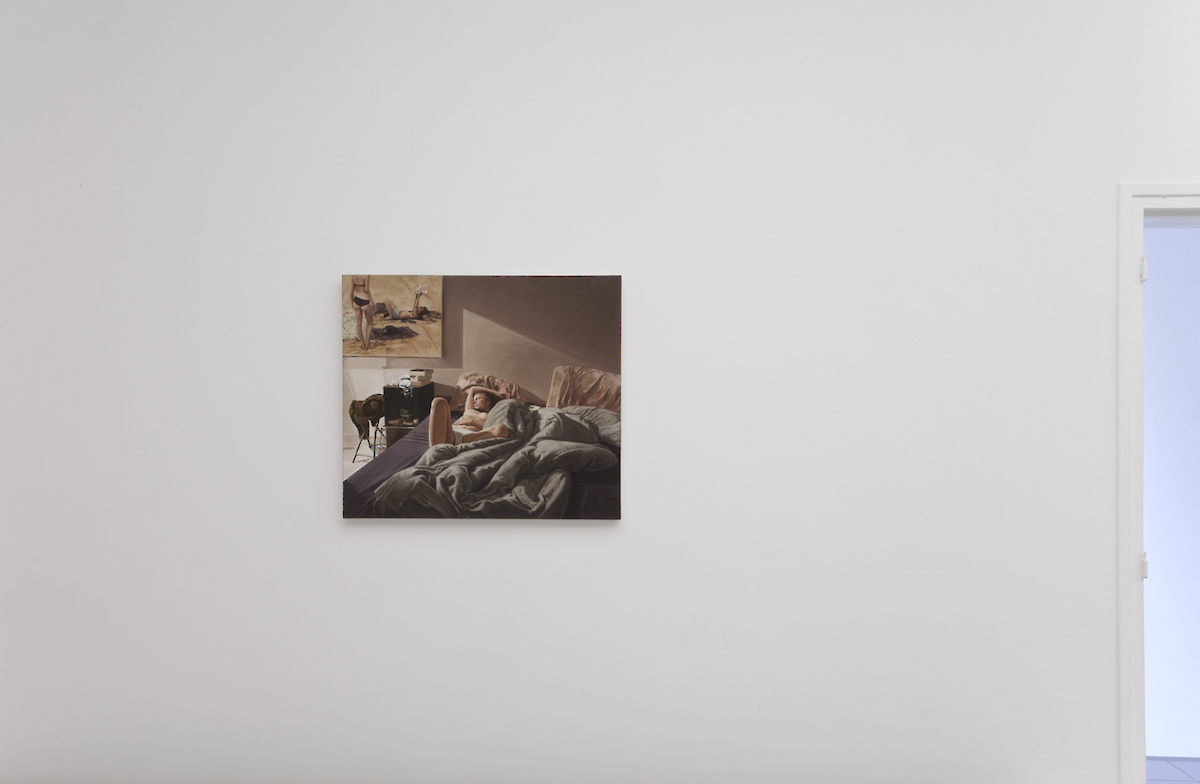 Biography of Thomas Lévy-Lasne
Thomas Lévy-Lasne was born in Paris in 1980. After studying at the Beaux-Arts de Paris, he spent five years working for the art critic Hector Obalk, traveling to all of Europe's museums. He settled in Picardy for three years to concentrate on painting before presenting his work at the Salon de Montrouge and Salon jeune création.
His work has been the subject of monographic exhibitions at the Isabelle Gounod Gallery, as well as at the Orangerie du Château de la Louvière in Montluçon (2011). He has recently participated in group exhibitions : notably L'Exil curated by Gaël Charbau, or Le musée Passager, a traveling museum sponsored by the Ile de France region. In October 2014, he co-directed the colloquium "La Fabrique de la peinture" at the Collège de France as part of Professor Claudine Tiercelin's department of metaphysics and the philosophy of knowledge.
Also involved in cinema, he played the lead role in the award-winning medium-length film Naughty Girl, Bad Boy by Justine Triet in 2011, and is currently working on developing paintings for Philippe Harel's film adaptation of Michel Houellebecq's Goncourt Prize-winning La carte et le territoire.