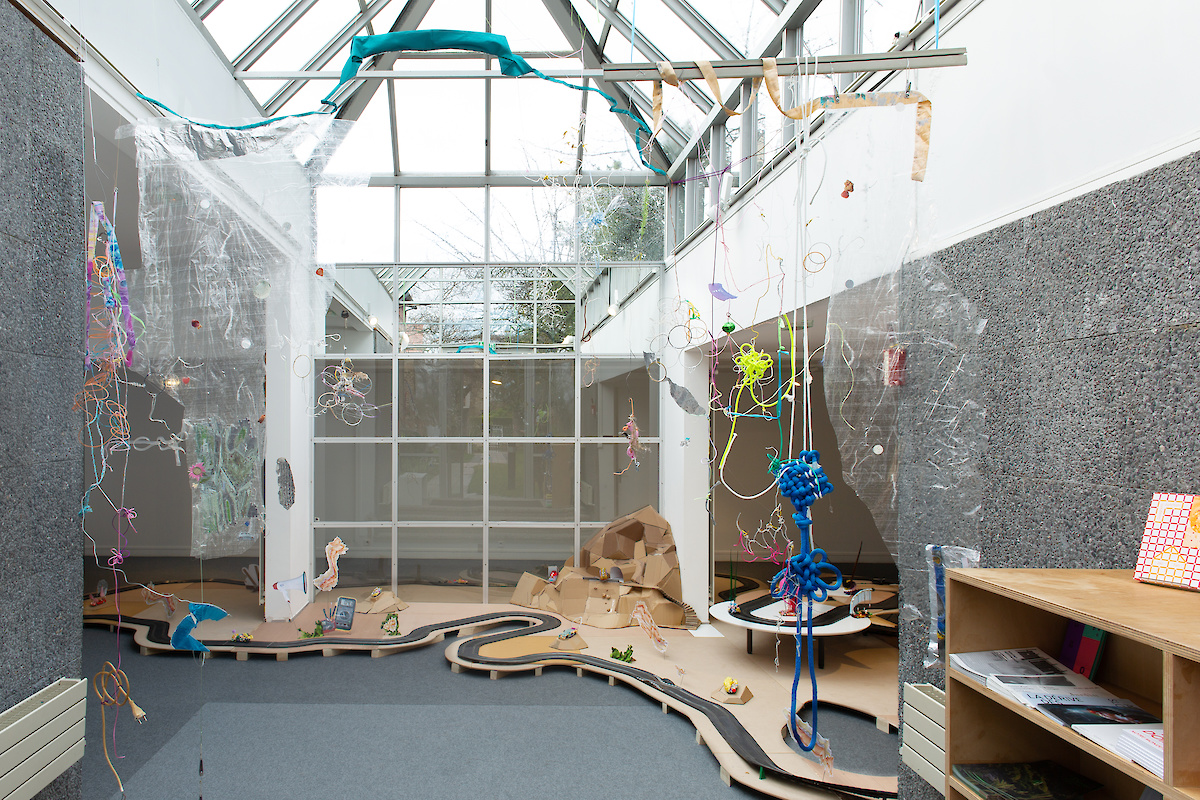 In advance of Jay Tan's personal exhibition at the Chanot Contemporary Art Centre, and in the framework of a partnership with the preparatory class of the Les Arcades art school, the artist participated in a creative, exploratory, and experimental residency supported by the DRAC Île-de-France.
Over the course of her residency at Les Arcades, the artist Jay Tan presented her work to the preparatory class students through a conference. Throughout this conference, she presents the guiding elements of her practice : her pantheon of "princess" figures, both familial and drawn from pop culture ; the way in which her family history nourishes each of her projects associated with the story of the places where she intervenes. Her work is based on ritual combined with references to Chinese traditions and urban collection that she undertakes during walks that embed her in the context of given places.
A workshop with fifteen or so students from Les Arcades was held in December 2019.
Biography of Jay Tan
Jay Tan engages in sculpture, performance, sound work, and video production. She grew up in southern London in the '80s, believing that most heads of state were women. She currently lives and works in Rotterdam where she also co-manages the new community space Tender Center. She completed her masters in fine arts at the Institut Piet Zwart in 2010 and was a resident at the Rijksakademie in 2014/15. She has presented her works in numerous institutions, including the following : Kunstverein Langenhagen, Centre d'art contemporain Ujazdowski Castle, Varsovia, Ellen de Bruijne projects and Galerie van Gelder, Amsterdam, Futura, Prague, Kunstverein, Amsterdam, Vleeshal Middleburg, CAC Vilnius, Museum Boijmans Van Beuningen, Rotterdam, Hollybush Gardens, London, Centre d'art contemporain Witte de With and RongWrong, Amsterdam.