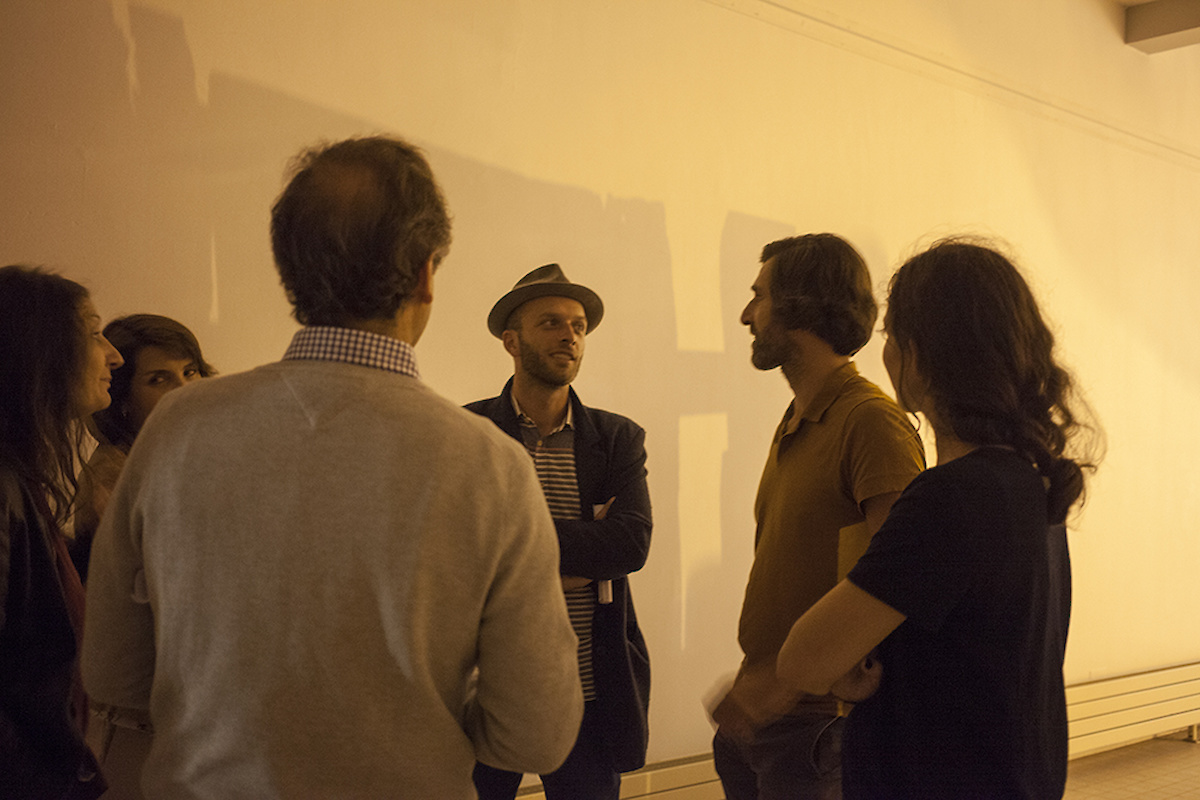 The CACC has gathered artists of every generation in the hope of experiencing various forms of bedazzlement—whether enlightened, sensorial, or vertiginous—by means of discrete gestures and luminous works. As visual shock, dizziness, or even wonderment, in both the literal and figurative senses, bedazzlement permeates different forms and allegories that inevitably lead to the contemplation of the unheard-of, the imperceptible, or the irrational : so many horizons and vacillations explored by artistic forms.
The philosopher Georges Didi-Huberman offers an experience of divine bedazzlement in the work The Man Who Walked in Color (2001), and traces a parallel between the dramaturgy of religious edifices and the luminous "temples" created by James Turrell, the plastic artist specializing in light. How to incarnate "The Absent" and materialise the invisible ? The author thus lays bare the precise setting into motion of volumes, of their limits, and of the directions given to beams of sunlight in religious structures. All of these combinations allow light to flood the space and to inhabit it with substance and force, and also to constitute the grammar of the luminous and infinite environments that the artist creates. In the mid-1970s, keeping with a sacred approach to bedazzlement, the Irish artist and art critic Brian O'Doherty unites the exhibition hall and the church. The rigor of the laws directing the construction of the exhibition spaces indeed contributes to the sanctification of the site and of the works : isolation of the context, neutrality of the space, obstructed windows, light from the zenith—all mechanisms that produce, in and through the void, a possibility "of eternal exhibition".
In a departure from the age-old canons of the white cube, the Chanot Contemporary Art Centre wished to explore this ungraspable idea of bedazzlement in its turn. From sunsets to striking environments, the visitor was called to travel to the land of sensation, a land of a limitless absolute.
_
Exhibition realized with the loans of the Centre national des arts plastiques and the Collection MAC VAL – Musée d'art contemporain du Val-de-Marne. Thanks to the galleries 22,48 m² – Paris and Xippas – Paris.