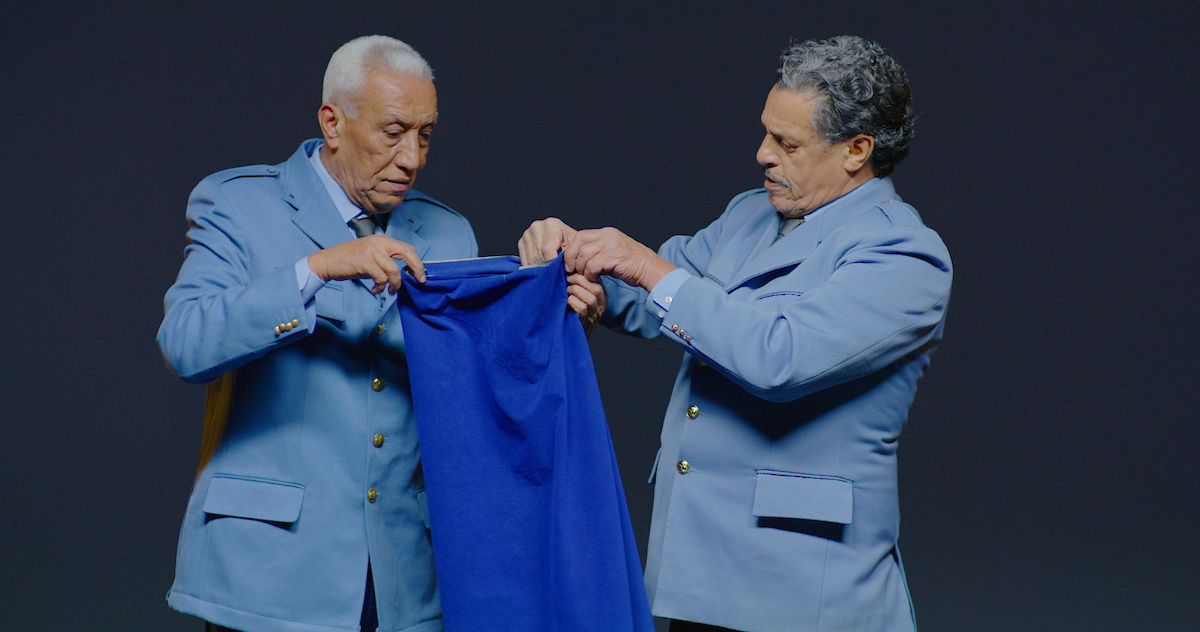 When taking his oath as a customs officer, Randa Maroufi's father declared that he would be committed to « considering the foreign traveler as a guest in my country. » This idea inspired the title of this exhibition : The Other As Guest.
For her work at the Centre d'art contemporain Chanot, Randa Maroufi draws from structures both old and new, investigating the liminal spaces, invitations, identities, and borderline contexts she shows in all their multi-faceted complexity with her images.
Randa Maroufi's camera focuses on people and public events that often remain undocumented. Her projects take the form of videos, photographs, installations, and performances ; they emerge from encounters with people, places, and visuals
she collects. In the hopes of disrupting the observer's given point of view, Maroufi plays with possible interpretations of specific moments and proposes a decontextualized approach.
Her positioning of the camera, choreography of bodies, and chromatic and compositional choices lend a pictorial pop to her images, allowing her to generate videos with many different meanings.
Moving between text and camera, Maroufi's videos shed light on situations, narrating stories based on concrete and material facts. In order to give visibility to the people living on the Moroccan-Spanish border of Ceuta who work within an informal economy, the artist works with clothing and fabrics, inscribing her imagery in the practice which has its own tradition within artistic history.
Maroufi's works develop from the long period of time she spends on location and her analysis of what she sees there. They speak the way she comes to understand the people she meets ; most of the individuals featured in her films play themselves onscreen. The stories she tells speak to the human element instilled in her method from start to finish.
In 2021, the CACC will accompany the artist during a creative residency for the production of a new work. In this video coproduced with the CACC, Randa Maroufi stages two men who try to fold a blue flag in an intricate, fumbling motion. What should be a simple task turns out to be a challenge. In this nod to the official gesture of folding the flag, the men fight against the materiality of the cloth, resulting in a heartfelt and occasionally humorous dance.
The exhibition benefits loan from the collections of Frac Champagne-Ardenne and Frac Provence-Alpes-Côte d'Azur.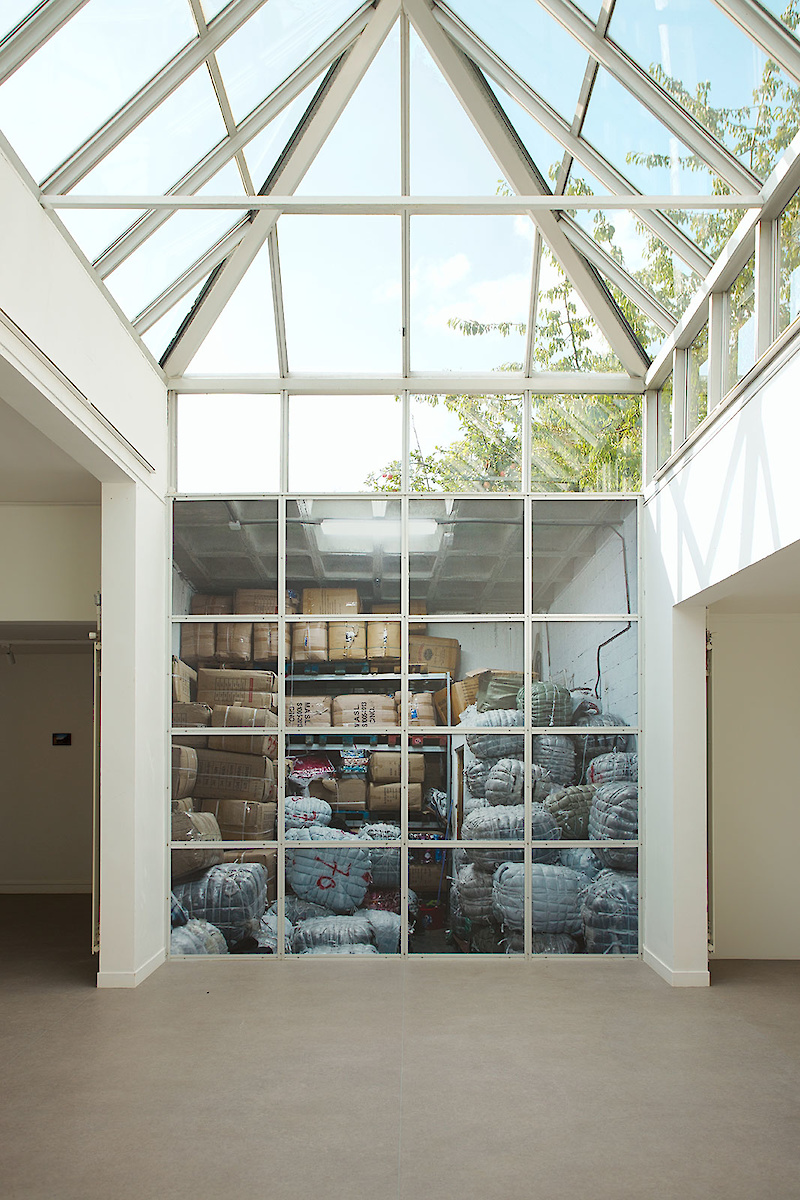 Biography of Randa Maroufi
Randa Maroufi (born 1987) is interested in the staging of bodies in public and intimate spaces. Her approach is political, using ambiguity to question the status of images and the limits of representation. She graduated from the National Institute
of Fine Arts in Tetouan, Morocco (2010), the École Supérieure des Beaux-Arts d'Angers, France (2013) as well as Le Fresnoy – Studio National des Arts Contemporains, Tourcoing, France (2015). Maroufi was an artist member of the French Academy in Madrid-Casa de Velázquez in 2017 – 2018.
Recent exhibitions include : Reina Sofía Museum, Spain (2021); New Museum, New York (2020); MA Museum, Quebec (2019); Dakar Biennial, Senegal (2018); Boghossian Foundation, Brussels, Belgium (2018), Sharjah Biennial, Lebanon (2017); Videonale Bonn, Germany (2017); Rotterdam International Film Festival, the Netherlands (2016); Les Rencontres photographiques de Bamako, Mali (2015); the Marrakech Biennial, Morocco (2014). She has received several awards for her films Le Park (2015) and Bab Sebta (2019).