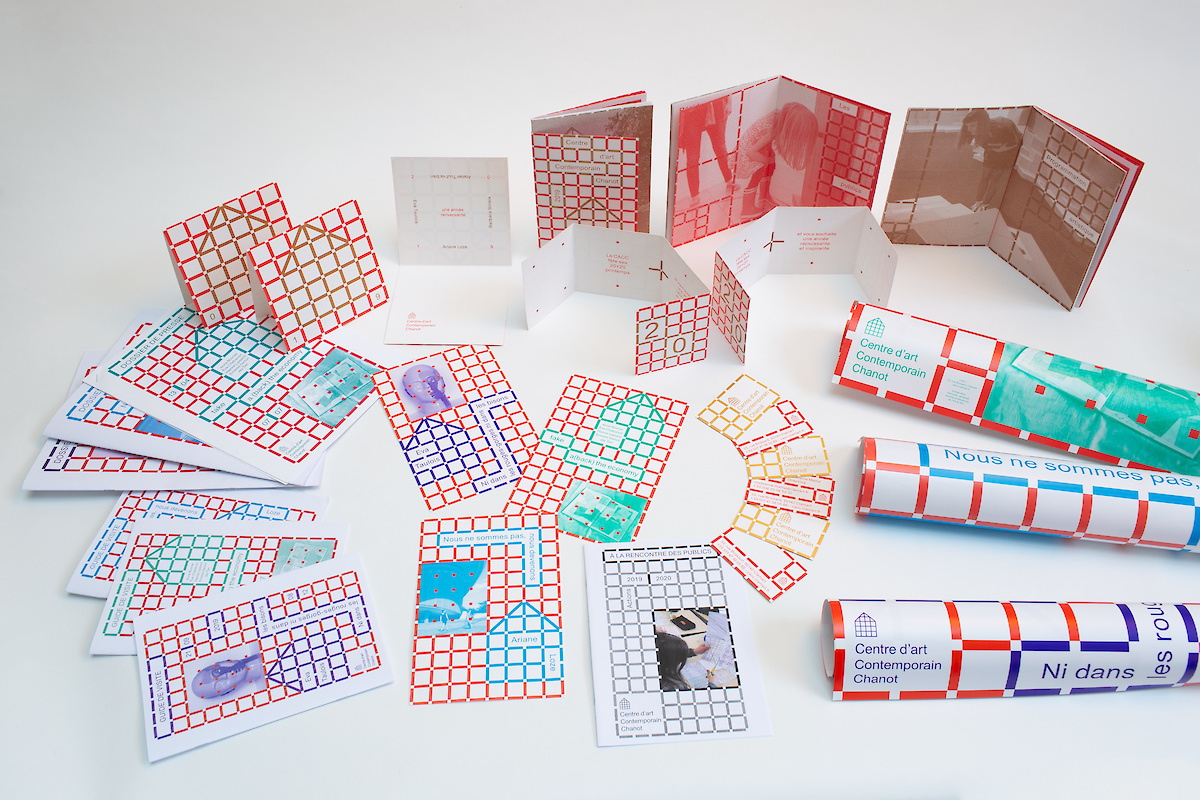 Graphic design is an intrinsically contextual creative activity, which is why the All's Well Studio develops, simultaneously, multiple signifying systems in which the graphic impulse aims to capture the various resonances between functionality, plastic experimentation, typographic accuracy, and visual narration. Seeing, watching, reading, understanding. The All's Well Studio thinks of the elaboration of each graphic system as a new playing field where the rules are collectively set, then individually reinterpreted.
For the CACC, the Studio has developed a new identity, both evolving and serial, modular and colourful. Inspired by modular construction games like Lego, Kapla, Tetris, and others, the All's Well Studio aims to imagine a playful and colourful graphic system that emphasizes the CACC logo by placing the "little house" at the centre of the composition. This modular system, always reflected in two strong colours that vary and complete one another at each exhibition, is infinitely adaptable. At the close of the artist residency, the gathered materials will form a dazzling collection !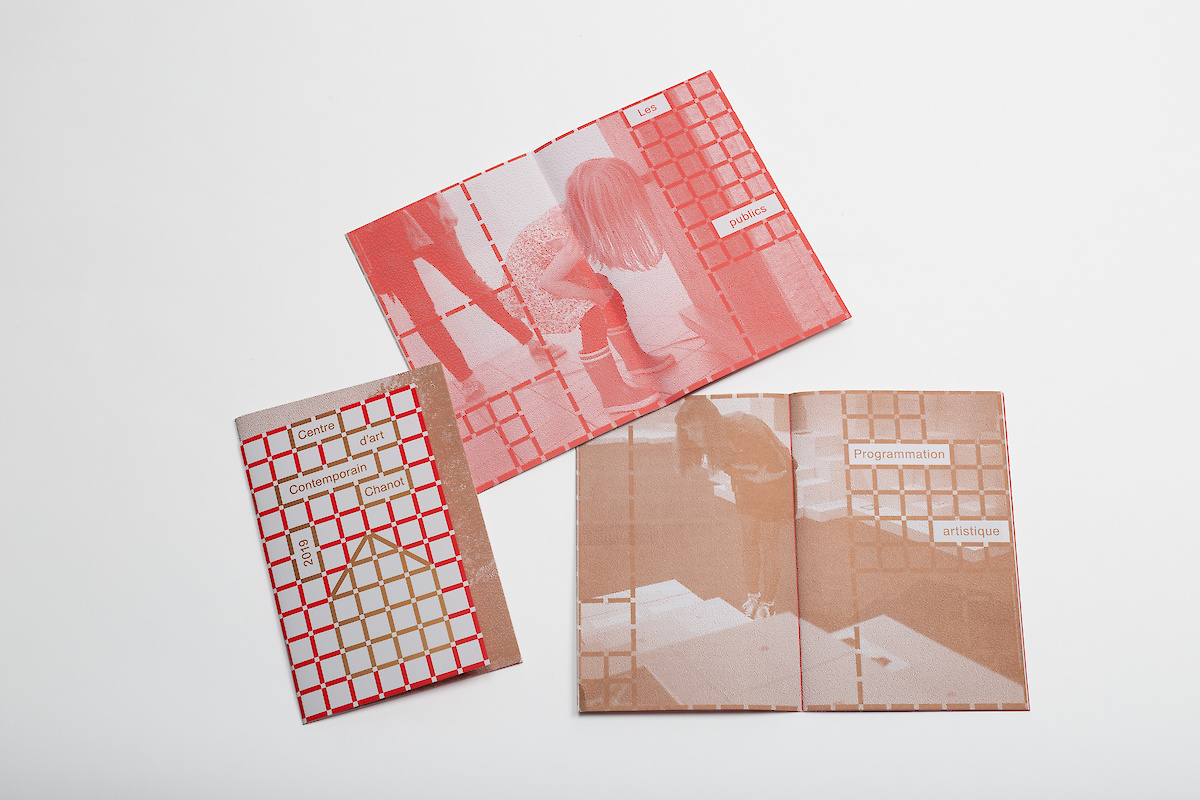 Biography of The all's well studio
Created in 2011 by Anna Chevance and Mathias Reynoird, the All's Well Studio primarily develops its activities through cultural agents such as Artcena, Les Ateliers Vortex, la Chapelle des Calvairiennes, Why Note, la foundation d'entreprise Hermès, as well as Le Signe — Centre national du graphisme.