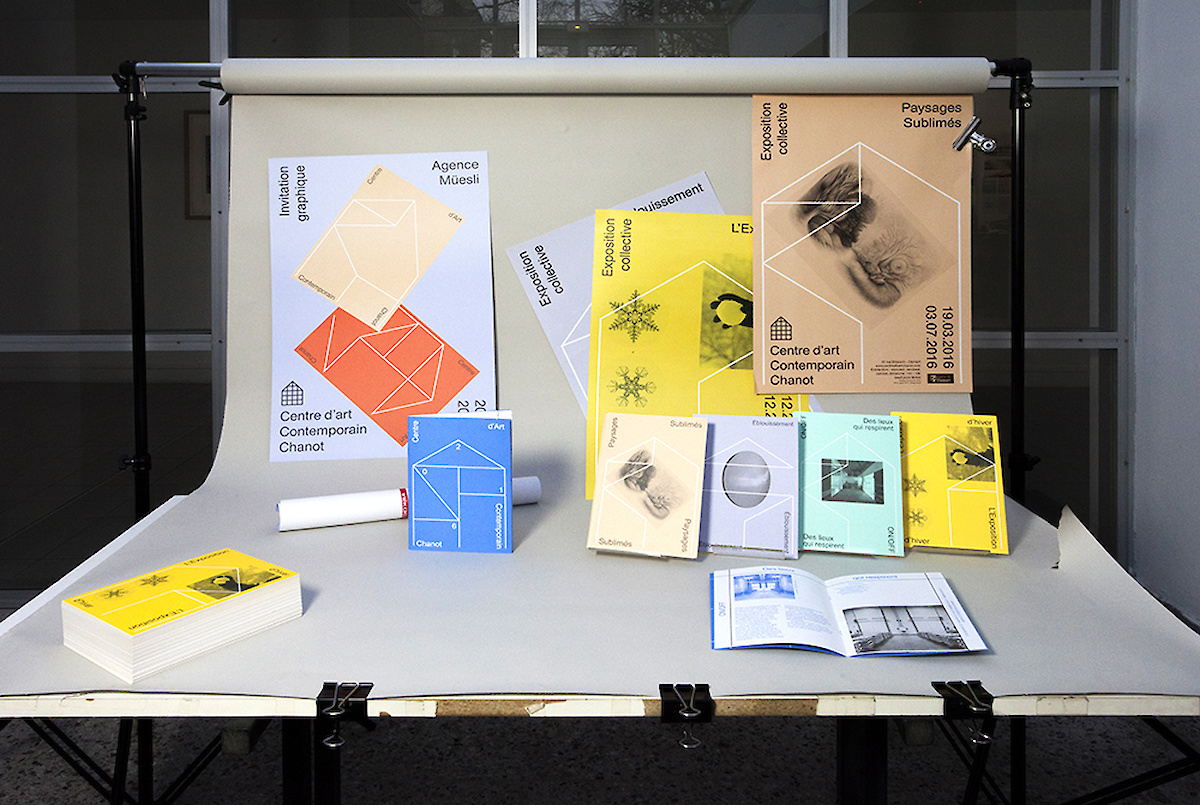 The graphic system created by Müesli for the CACC based on its logotype is at once simple and potentially limitless. It attempts to use and reinterpret the narrative and graphic power of the logotype, which acts as a matrix allowing for the creation of a repertory of signs associated with the space's programme.
Evolving over time, this graphic system highlights the richness of the Art Centre's programme and weaves together various events, thereby creating a "visual rendezvous" for visitors.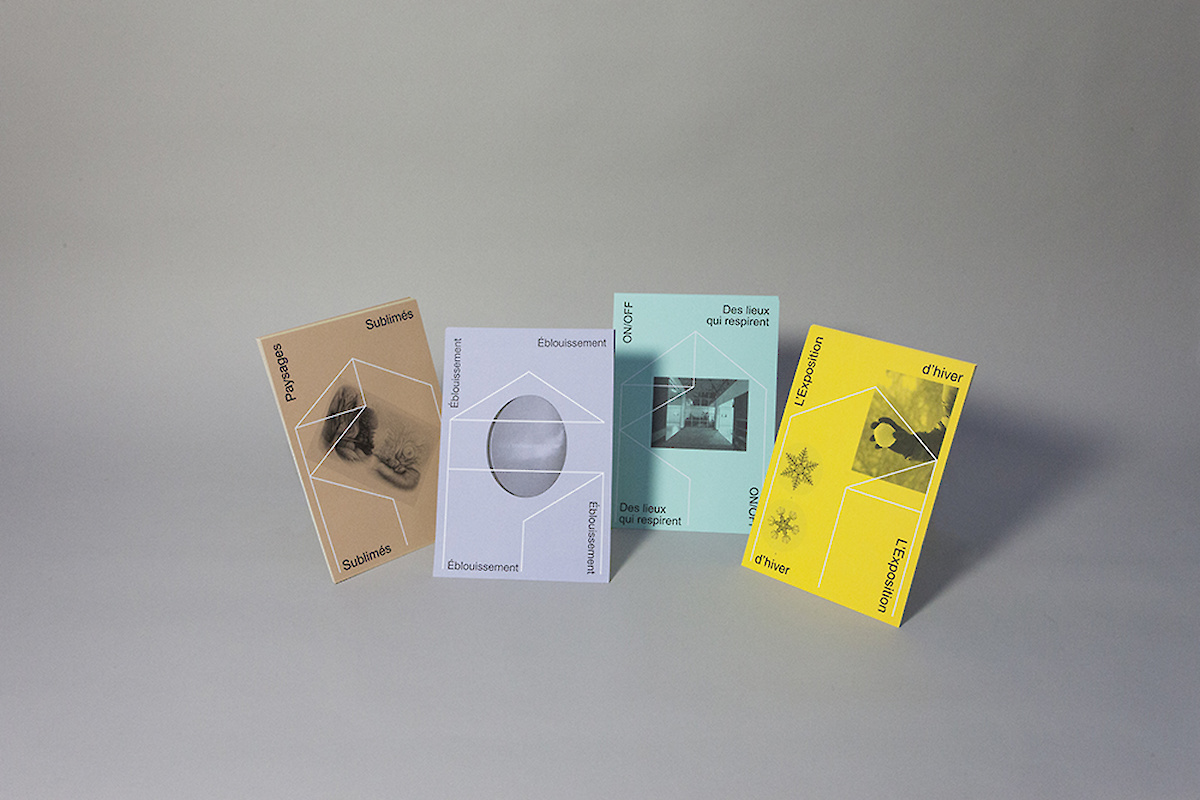 BIOGRAPHY OF MÜESLI
Founded in 2008 by Mytil Ducomet and Léa Chapon, Müesli is an intersectional graphic design studio : it develops activities in the fields of graphic design, publishing, identity, and signage (for example, in web-based form) with clients based primarily in the arts and culture, such as the CNAP, the TRAM network, the Pavillon de l'Arsenal, the Ile Baigneur, Chanel, the Biennale de Venise, etc. In all its projects, the studio is driven by a double ambition : adopt a global conceptual design approach while also developing a unique graphic expression.