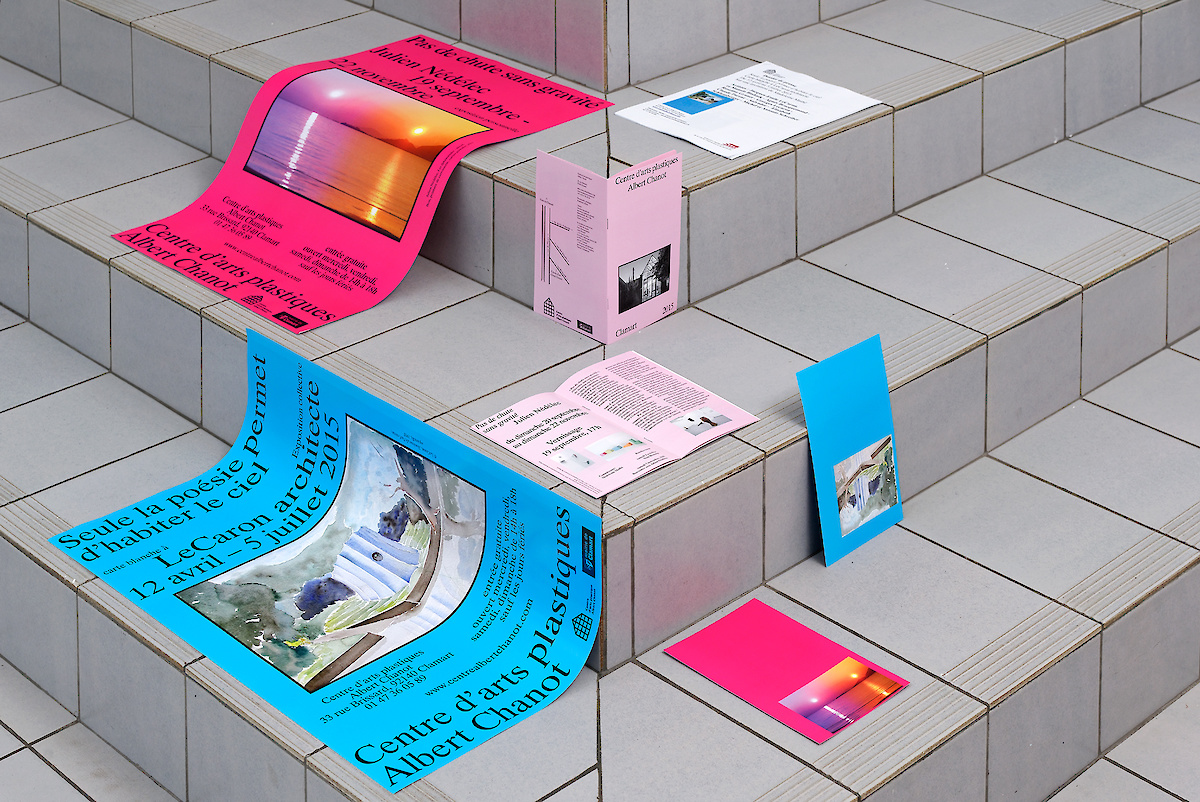 Graphic experimentation and research represent a central axis of the work undertaken by the CACC. Indeed, the annual calendar and the creation of invitation cards is entrusted each year to a new and prominent figure in the field. Since 2012, this programme has expanded and come to favour collaborations with emerging graphic designers. In the aim of making this space a laboratory of forms and ideas, each artist is invited to design the general brochure of the Art Centre. The graphic identity designed for the brochure then allows for the adaptation of the other communication materials. For the 2015 year, the Syndicat studio was chosen to design this new identity.
BIOGRAPHY OF SYNDICAT
Sacha Léopold and François Havegeer, born in 1986 and 1987 respectively, are graduates of the ESAAB Nevers, École supérieure d'arts appliqués de Bourgogne, communication track. These two graphic designers have worked in Paris under the name Syndicat since 2011 and participated in the first La Grande Ourse residency at the Centre d'art contemporain Parc Saint-Léger in 2012. They invest in transversal projects in graphic design where visual practice intersects with installation work and where object production expresses an interrogation of printing techniques. This interest in fabrication and in the sensitive materials of reproduction plays a role in the identity of various editorial productions, as well as the curation of exhibitions including the identity of Cirva in Marseille ; the set design and the catalogue On ne se souvient que des photographies in the Bétonsalon centre d'art et de recherche with Remi Parcollet ; façons et surfaces d'impression, and various catalogues for the Villa Arson and the Cneai. This interrogation of printed forms and their mediums, as well as the stakes and concerns of reproduction, have been carried out through collaborations with the Pilottti collective, the artist Aurélien Mole or Sarkis, but also in vast research projects financed by the Centre national des arts plastiques and the Fondation nationale des arts graphiques et plastiques.