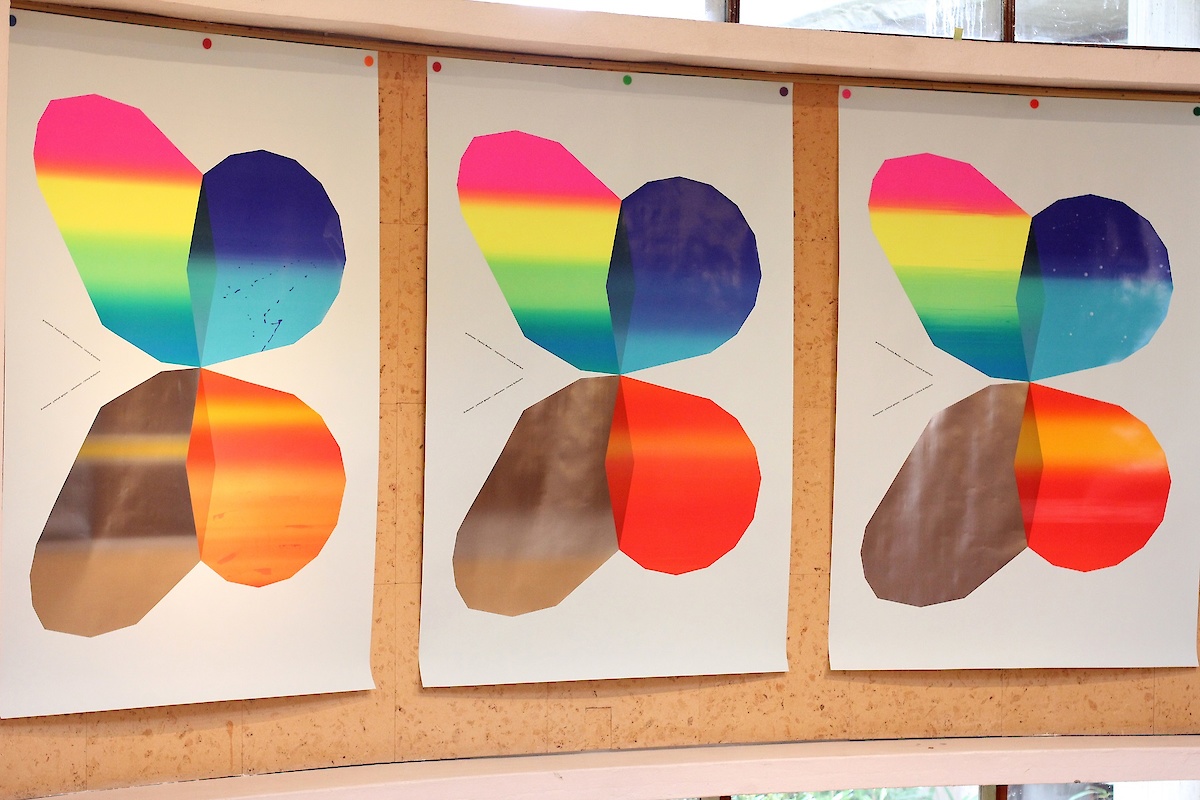 Invited by the Petite Bibliothèque Ronde and the Chanot Contemporary Art Center to conceive an exhibition for the spaces of the library, Fanette Mellier proposes a dialogue between the site's emblematic architecture and her graphic works. In response to the curves of the building, Fanette Mellier presents a rereading of her recent editions (diary, poster, brochures, serigraphs) which, here, become the supports for paper planes and angular origami.
On the table, the Decollo newspapers can be manipulated and reassembled to create new rocket models. On the windows, the colorful sheets of the Modular installation come to illuminate the space when penetrated by sunlight. Finally, the 3 Butterfly silkscreens on the cork panel have slight modulations from one print to the next with regards to color intensity and gradation, making each model unique.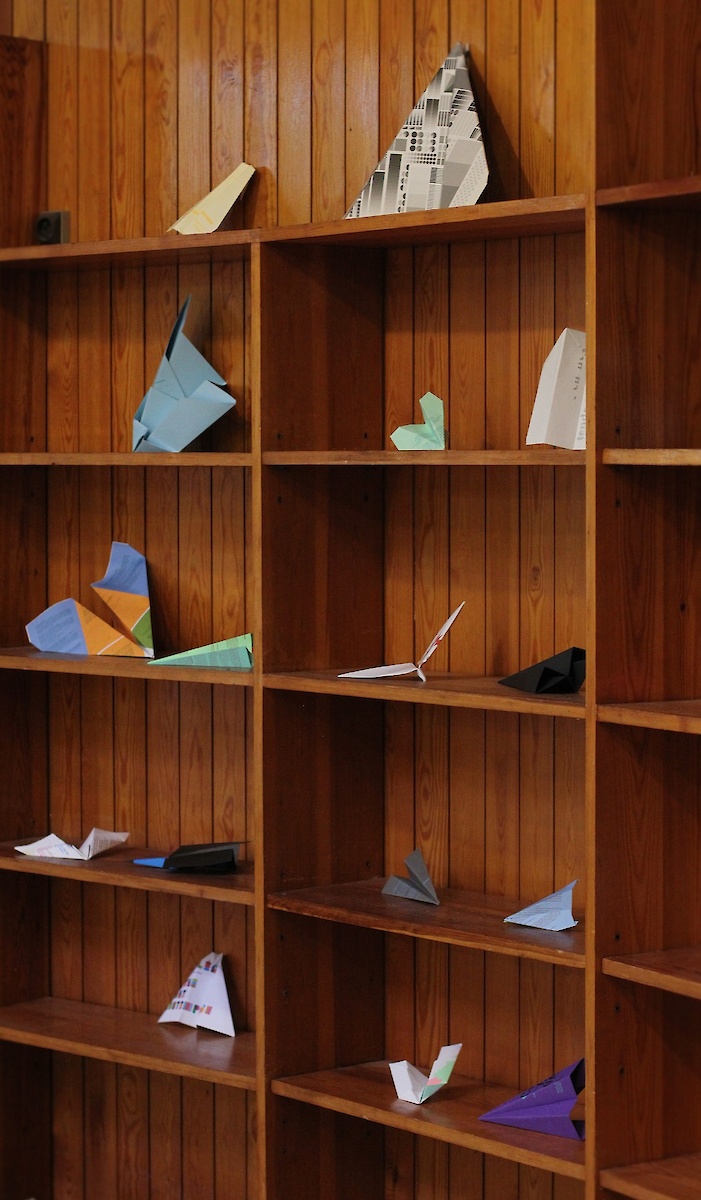 Biography of Fanette Mellier
Fanette Mellier is a French graphic designer. She graduated from the Ecole des Arts Décoratifs in Strasbourg in 2000 and worked in agencies before creating her own studio in 2005. She was a guest in residence at the graphic design center of Chaumont, then a resident in design at the Villa Medici in Rome in 2013. She develops her graphic research with cultural institutions such as the Pompidou Center or the Ministry of Culture, but also with publishers such as Analogues or Les Trois Ours, with whom she has designed several books for children.